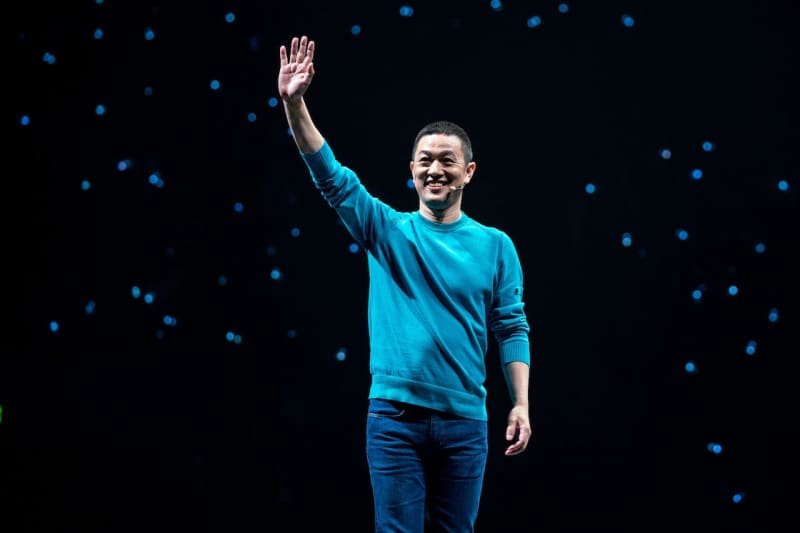 Chinese electric vehicle maker Nio on Thursday announced the sale of $235 million in convertible bonds to fund its operations. Its shares fell 3.9% by market close during a tumultuous week for global markets.
Why it matters: Proceeds from the offering will relieve near-term cash flow pressures. The company continues to operate in the red even as it nears a major investment from a city-level government.
Details: Nio is raising $235 million via convertible notes from several unnamed Asia-based investment funds. The notes will bear zero interest and expire in March 5, 2021, according to an announcement releasedThursday.
Nio expects to close the deal no later than March 11. The notes will be convertible into company shares at $3.50 per American Depositary Share (ADS) after about six months.
The China-based EV company has used convertible bonds to raise a total $435 million in two separate rounds from four Asia-based funds this year alone.
Nio is pivoting its funding strategies during a prolonged capital winter, raising small amounts from multiple investors which help it sustain with short-term funds and disperse risks for investors, analysts at investment bank China International Capital Corporation (CICC) said(in Chinese) last month.
The CICC analysts said that Nio's fundamentals are improving, and short-term funds could relieve operating pressures before cornerstone investors join in. CICC last week raised the Nio target price from $3.10 to $4.10, after Nio revealed its funding project with the Hefei government.
Others remain skeptical about Nio's chances of success, including Citi analyst Jeff Chung, who earlier this week downgraded Nio's shares to neutral from buy with price target reduced by a third to $4.30.
"The collaboration will require Nio to spend a portion of the cash injection on the headquarters move, which may put the company under more pressure in case of prolonged sales weakness," Chung wrote.
Context: Nio's third quarterearningsbeat forecasts with a 25% year-on-year increase in revenue and netlosses narrowed by 10% from a year earlier.
The Chinese EV maker accumulated net losses of more than RMB 8.4 billion ($1.2 billion) in the first nine months of 2019, with net cash of $274 million as of September.
Goldman Sachs estimated another cash outflow of RMB 14 billion before it could achieve breakeven in 2023.