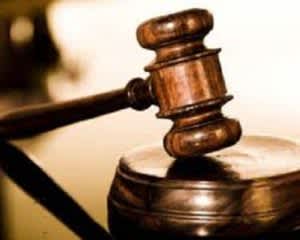 Former Registrar of Deeds, Azeena Baksh was found guilty on Wednesday, almost three years after facing a fraud charge for obtaining GUY$4.5 million under false pretense,however, she will serve no jail time.
Instead, the court ordered her to repay the funds to the state of Guyana. She has to pay at least $1 million before the end of Wednesday and has three months to pay off the remaining amount.
The Court found that Baksh unlawfully paid herself gratuity in the sum of $4.5 million, knowing that she was not a contracted employee at the Deeds and Commercial Registry and therefore was not entitled to gratuity, since she was on the pension plan.
The Court heard that the money was paid between May 2014 and January 2017.
The evidence revealed that Baksh while being employed as a Judicial Service Commission appointee, placed the funds into her Scotia bank account from the Finance Ministry while pretending to be a Deeds and Commercial Registry contractual employee.
Her actions were uncovered in April 201 by the Ministry of Legal Affairs and a probe was launched.
That probe led to the criminal charge being filed.