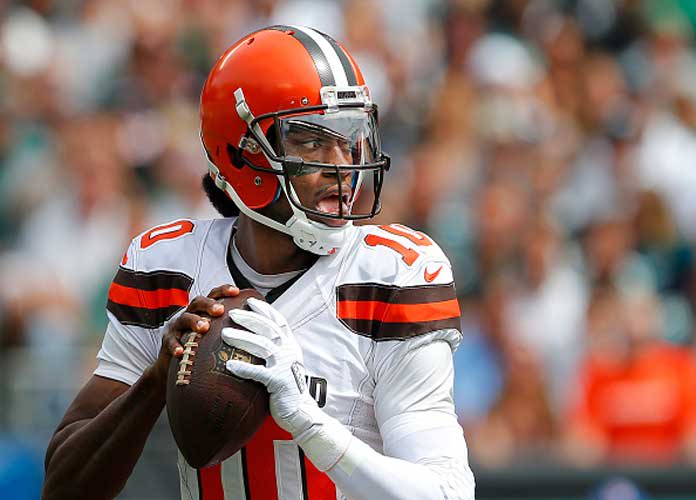 On March 18, the NFL will start its 2020 free agency period. There are is glut of quarterbacks in this year's free agency which includes Baltimore Raven's quarterback Robert Griffin III.
Over the past two seasons, the 30-year-old quarterback has sat comfortably as the back-up quarterback on the Ravens, but that might change during this offseason as the free agency market opens up in the next few weeks. Griffin has been rumored for trade talks around the league.
Last season was the final season of his two-year contract with the Ravens, for Griffin and is due $2.5 million this year. The Ravens have only 2019 sixth-round draft pick Trace McSorley behind MVP Lamar Jackson on the QB depth chart, so it's unlikely Baltimore is actively trying to move the veteran. It could be that teams are checking on Griffin's availability as a potential backup for the following season.
The former second overall pick back in 2012 had a tremendous start to his four-year career with the Washington Redskins where he went to the Pro Bowl as a rookie. This was before a string of injuries that derailed his carer entirely helped usher Kirk Cousins into his starting job for the Redskins. Griffin hasn't been a full-time starter since the start of 2016, his first and only season with the Cleveland Browns. Initially, Griffin served as the No. 3 QB behind Jackson and Joe Flacco in 2018 for the Ravens. He has appeared in 10 games with Baltimore over the span of two years, throwing for just 246 yards, one touchdown, and two interceptions while also rushing for 70 yards.