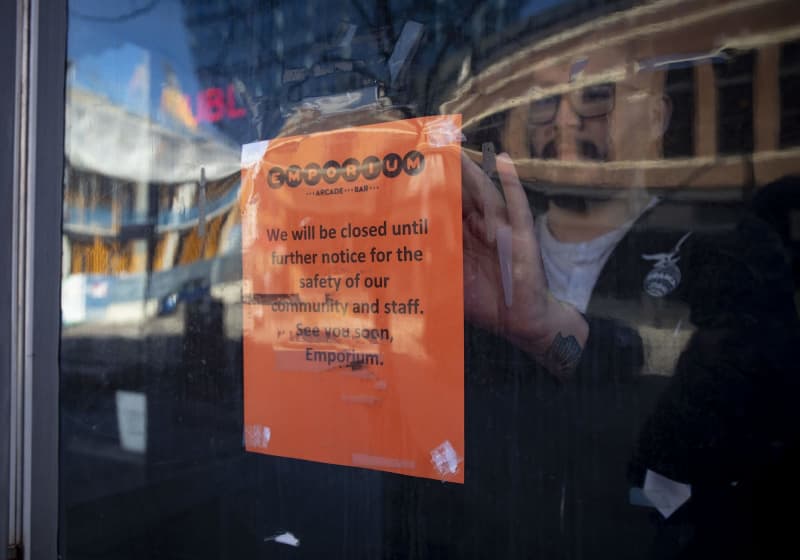 Most people I know hate Chicago's O'Hare International Airport. For me, that chaotic place at the end of the Kennedy Expressway has always been a source of deep comfort.
If anything were to go wrong with my independent, 96-year-old mum in Great Britain, I've told myself since moving to Chicago 30 years ago, I can be at her side tomorrow morning. In fact, being as American Airlines has long maintained a daytime flight from Chicago to London, I could probably be there that very night. I always keep 50,000 miles on reserve from my credit-card bonus for just that eventuality.
For years, I've known the schedule of every nonstop flight to London by heart: American, United, British, Norwegian, Virgin Atlantic (back in the day), Air India (back in the day), TWA L-1011 Tristars (really back in the day). And since my parents settled in the village of Stansted, near the low-cost airport an hour outside of London, I've found cheap ways to get there through Dublin, Amsterdam, Copenhagen, wherever.
When my father was dying from Alzheimer's complications in 2016, I kept going back and forth for the weekend, visiting with him while maintaining my job as the Tribune's theater critic, determined that my choice to live my life abroad should not hurt him when he needed me the most. It cost me a fair bit of cash but it was a long, cold winter and the flights either were cheap or available for miles. And I am very experienced at working the system.
But just when I need it most, as COVID-19 rips though an ill-prepared Britain, as elsewhere in Europe, with terrifying force, that source of comfort has been ripped away.
Those 10 flights a day have been nixed, a consequence of travel bans and diminished demand. I keep making different contingency plans: through Canada, maybe, or the Caribbean. But those rapidly are closing off too. While the news is changing daily on the numerous travel blogs I read, it looks like a skeleton schedule will be maintained (my current emergency plan is to drive to Detroit and then fly on Delta, carrying both my passports for the border controls). But who knows for how long? For anyone with close family overseas, this is a situation so improbable as to have been previously unimaginable.
I know that not everyone has emergency airfare in reserve. But Chicago's O'Hare doesn't just provide mental health insurance for people like me. The Volaris airline could get you fast to Guadalajara (still possible, as I write) or Dubai (not now) or Amman (not now) or Paris (not now) or Krakow (LOT Polish Airlines has suspended the flight), Vienna (Austrian Airlines has just suspended all operations) or Madrid (you get my drift). For the first time in my lifetime, anyway, anyone with overseas family is cut off with an unparalleled finality.
That's not all there is to worry about. I've twice been in New York recently; I represent a risk to my mum's health. To go and see her would require me being sure I was virus-free.
Since so little testing has occurred in the United States (a governmental failure of epic proportions), what are the realistic chances of anyone worried about being a walking time bomb for the elderly to be reassured otherwise? Maybe in 2021. And even if I were to test negative right now, how could I be sure that I would not pick up COVID-19 en route?
Live long enough, of course, and you learn how to tolerate, and maybe even assess, risk, omnipresent in travel and life. I don't worry about plane crashes or freak crises. But in the last few days, we've all had a crash course in our own mortality. And we're all worried we've become hazards against our will, just as we fear something will target us.
Some folks have senior parents in communities that have gone on lockdown in the last 24 hours. Your dad might be sequestered in Mundelein, not Milan, and you still are worried you won't be able to go to him if he were to get sick. We've all seen the pictures of a family standing outside plate glass windows, trying to get a message.
You'll have many friends and work colleagues in my position, and far worse. I'm just saying a prayer that everyone stays home, that we all stay healthy, that the most optimistic predictions prove true and that ORD is soon back in business.
It stands for Orchard Field, you know.
———
ABOUT THE WRITER
Chris Jones is chief theater critic and culture columnist for the Chicago Tribune.
———
©2020 Chicago Tribune