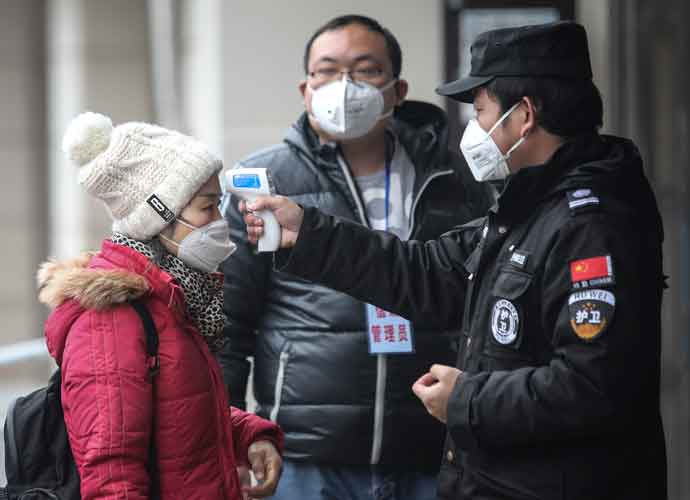 The United States chose not to use coronavirus testing kits made by the World Health Organization (WHO) and instead preferred to develop its own. As the U.S. lags behind other Western countries in COVID-19 testing, critics are wondering why the U.S. chose to use its own test rather than using WHO's.
As the pandemic spreads throughout the world, WHO has been urging countries to test for the virus as often as possible to prevent spreading the virus any further. WHO has provided 1.5 million tests to 120 countries. 
WHO Director General Dr. Tedros Adhanom Ghebreyesus said on Monday, "You cannot fight a fire blindfolded. And we cannot stop this pandemic if we don't know who is infected."
This came as the White House started implementing 'social distancing" guidelines to contain the spread of the virus. This included closing restaurants, bars, theatres, schools and asking Americans to work from home if possible. 
Despite all this, the United States still does not have adequate amounts of tests available. Tests created by the Center for Disease Control and Prevention (CDC) were distributed in February, but were quickly recalled because of a manufacturing defect. 
Many reports, however, are claiming the United States refused an offer from WHO to use their tests. As the BBC reported,  "The US declined to use a test approved by the World Health Organization in January — instead, the CDC developed its own coronavirus test. However, there were manufacturing defects with the initial CDC tests which meant many of the results were inconclusive."
This claim was also used as campaign ammunition, as former Vice President Joe Biden said at a debate, "Look, the World Health Organization offered the testing kits that they have available and to give it to us now. We refused them. We did not want to buy them. We did not want to get them from them. We wanted to make sure we had our own."