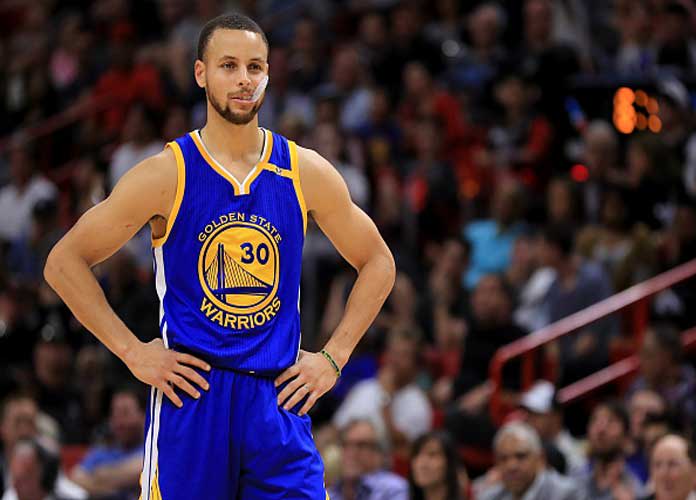 Golden State Warriors' star point guard Stephen Curry sat down for an exclusive interview on Thursday with Dr. Anthony Fauci director of the National Institute of Allergy and Infectious Diseases to discuss the impact coronavirus (COVID-19) has had on sports and the best-case scenario for when life will return to some state of normalcy. Curry hosted the interview for 30 minutes on Instagram live while an average of 50,000 people tuned in to watch, including former President Barack Obama.
"My question is what needs to happen in terms of the numbers or what metric are you looking at to be able to then determine at mass large gatherings, sporting events, those type of things, are ok to revisit as not a threat to continue the spread of the virus?" Curry asked.
Fauci who was seen sitting in an office with a novelty basketball hoop placed on the wall behind him, began to explain his insight on the pandemic.
CORONAVIRUS FAQ: WIKI OF MOST FREQUENTLY ASKED QUESTIONS 
"That's a great question, Steph," Fauci said. "And that's what we deal with on a daily basis when we sit down in the Situation Room in the White House every day to go over that. What you need is you need to see the trajectory of the curve start to come down. We've seen that in China, they went up and down, they're starting to get back to some normal life. They got to be careful they don't reintroduce the virus into China, but they're on the other end of the curve. Korea is doing that, they're starting to come back down. Europe, particularly Italy, is in a terrible situation, they're still going way up. The United States is a big country, we have so many different regions.
"New York City right now is having a terrible time and yet there are places in the country that are doing really quite well. You could probably identify people, contact-trace and get them out of circulation, whereas in New York City, it's doing what's called mitigation, trying to prevent as best you can, the spread. So a direct answer to your question, we can start thinking about getting back to some degree of normality when the country as a whole has turned that corner and start coming down. Then you can pinpoint cases much more easily than getting overwhelmed by cases, which is what's going on in New York City."
Curry touched on his own experience when he was initially tested for the flu before being tested for COVID-19. Warriors' team sources previously announced that none of their players were tested because no one had shown symptoms of the coronavirus.
"I myself, I had flu-like symptoms, two days before the NBA shutdown, and I got a test pretty much right away," Curry said. "And I know there's a conversation now about the overall accessibility of tests and how those are starting to roll out in different parts of the country." Curry ended up testing positive for the flu and sat out the last two games the NBA held before the league was suspended indefinitely March 11.
His purpose behind conducting the interview was to inform younger people about the virus, Curry said. Fauci went on to confirm that the U.S. has had more intense cases reported among younger people than other countries in the world.
"What we're starting to see is people who are younger, young, healthy, vigorous, who don't have any underlying conditions, who are getting seriously ill," Fauci said. "It's still a very, very small minority, but it doesn't mean that young people like yourself should say, 'I'm completely exempt from any risk of getting seriously ill.' And that's the reason why when we talk about being careful of physical distancing, doing the kind of social separation, it means not only for the elderly, but the young people have to do it too, for two reasons. One, you need to protect yourself because you're not completely exempt from serious illness. But two, you can become the vector, or the carrier of infection where you get infected, you feel well, and then you inadvertently and innocently pass it onto your grandfather or your grandmother or your uncle who's on chemotherapy for cancer. That's what we got to be careful."
Fauci and Curry both concluded that the virus must not take be taken lightly. "We need to make that point," Fauci said. "This is serious business. We are not overreacting."
"I appreciate everybody chiming in because I think this is really dope," Curry said before the interview began. "I think we all can take some of this information that we're going to hear, pass it on to our inner circles. And then have that information trickle down to everybody that you know. Because information is power and this is such a timely conversation I think in terms of what we can do."