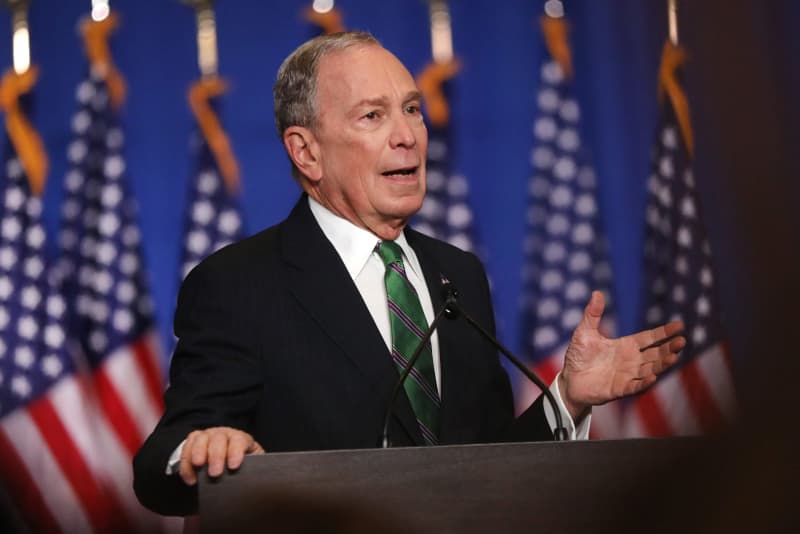 Former New York Mayor Mike Bloomberg had a foolproof formula.
The self-made billionaire would use his vast fortune to run for president and, if that didn't work, he would keep his campaign staff on the job until November's general election to support the Democratic nominee.
In politics, some promises are made to be broken.
Bloomberg, who dropped out of the race three weeks ago after spending more than $500 million, unceremoniously laid off 1,100 staffers last week.
So much for hero status. Bloomberg's donation of $18 million to the Democratic National Committee did little to soften the blow, and now some of his consultants and field operatives are looking for payback.
A federal class action lawsuit filed Monday in New York is seeking pay through November, plus overtime compensation for hours already worked.
Gregg Shavitz, one of the lawyers who filed the suit, said he has a team of attorneys struggling to keep up with the calls and emails from angry ex-Bloomberg staffers. A lawsuit that started with one Florida woman now has clients from 12 states, he said.
A Bloomberg campaign spokesperson predicts many former staffers will find jobs with the DNC, thanks to that $18 million he donated.
"This campaign paid its staff wages and benefits that were much more generous than any other campaign," the spokesperson said, noting the employees also received "several weeks of severance and health care."
Shavitz thinks that attitude proves the point of the lawsuit.
"The wages they were being paid showed total respect for the services they provided," he said. "The mass termination just stripped any respect for the promise and the person all at once."
One Pennsylvania staffer, who was required to sign a nondisclosure agreement, said the campaign assured staff a few weeks ago they would land with an independent expenditure committee set up to help Joe Biden, whom Bloomberg has now endorsed — or get first dibs on DNC jobs.
None of that happened, and the staffer estimates about 100 Pennsylvania-based employees got the ax last week in a conference call.
"A woman basically read from a script and then disconnected the call — no follow-up … just, 'You're done,'" he said.
There was one tech bonus: Staffers were allowed to keep their campaign laptops and cell phones if they paid fair market value taxes on them.
Bloomberg, on the day he dropped out, emailed employees to thank them, adding, "I look forward to working with you in the months and years ahead … . No one outworked our team, and I couldn't be prouder of everyone who was part of it."
Then, last Friday, employees got an email with a much different tone: Subject line: off-boarding. It instructed employees that March 20 would be their last day.
The promise was now broken.
"The man has more money than God and the rules don't apply to him," the Pennsylvania staffer said.
———
©2020 The Philadelphia Inquirer