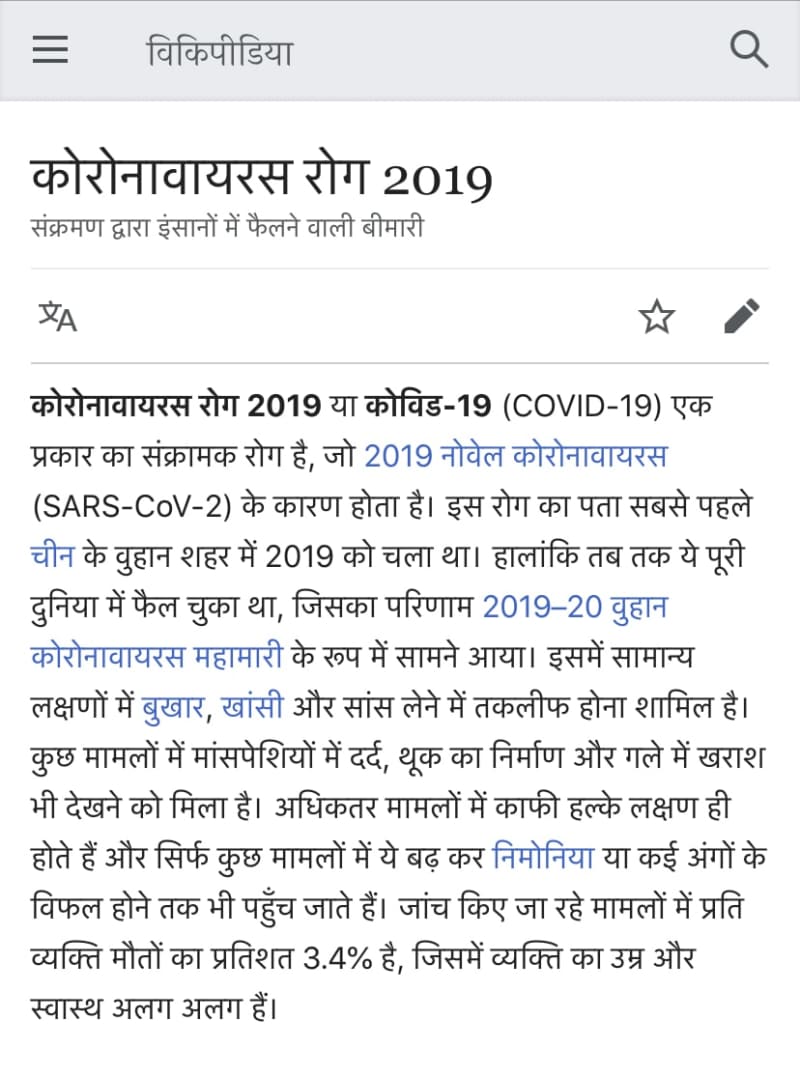 During global crisis such as Covid-19 pandemic, Wikipedia SWASTHA aims to make critical health information freely accessible to all Indians in English and other vernacular languages.
By Deepika Khurana
As coronavirus started spreading in China, so did a raft of misleading claims, rumours and information across the internet and on social media.
Some websites even carry information that's downright untrue.
Therefore, even before declaring Covid-19 as a pandemic, the World Health Organisation termed it as an 'infodemic' of inaccurate information that makes it hard for people to find trustworthy sources and reliable guidance.
The false messages, claims and conspiracies range from the existence of the virus — that it's a man-made bioweapon to its unlimited miracle cures – onion, garlic, ginger, rasam, cow urine – you name it and it's there!
In India alone the problem pertaining to spread of misinformation on health is grave. But, the monumental challenge that groups and organisations such as Wikipedia are facing here in the country of 1.3 billion is to tackle and help people debunk false information in their regional Indic languages, besides English.
Also, it has been observed that most information available on the Internet is as per other countries. In fact, there is a critical lack of verified health information available online in Indic languages and the problem becomes even more urgent during global crisis such as this.
Therefore, to reach out to various Indian communities and regions where vernacular or local language is given more weightage, Wikipedia SWASTHA has been launched. The information on the SWASTHA page is published in nine Indian languages including Hindi, Bangla, Tamil, Bhojpuri, Arabic, Kannada, Malayalam, Telugu and Urdu.
Wikipedia SWASTHA, a branch of a much larger Wikipedia group, WikiProject Medicine, stands for the Special Wikipedia Awareness Scheme for The Healthcare Affiliates. Through this initiative, Wikipedia intends to expand their outreach by encouraging volunteers to contribute to the world's largest encyclopaedia in the medical field.
"Verifying coronavirus fact versus fiction is a huge job, and we are calling on local universities to help as we increase efforts to translate and review local Indic content about the pandemic," said Abhishek Suryawanshi, a Wikipedia volunteer editor.