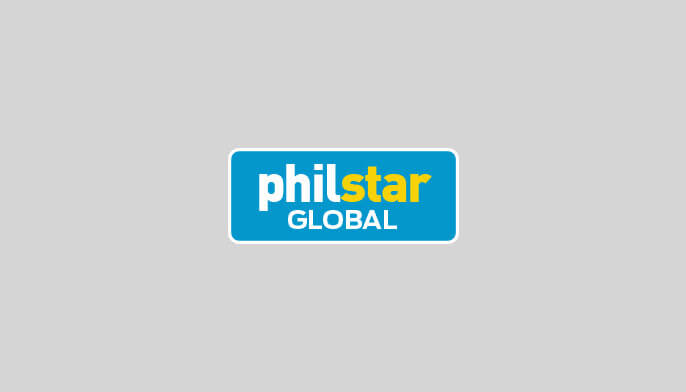 Things we can do to keep from being bored
There is no question that Cebu City is on a strict lockdown, that means staying at home and getting bored. I should be with my grandchildren a couple of kilometers away. However, I'm having them quarantined for 14 days after school was closed just to make sure. Since I'm a double whammy in this COVID-19 affecting the entire world, because aside from being a senior citizen, I also had a kidney transplant three years ago. The only consolation in our daily fare are the prayers or spiritual testimonies and historic documentaries like World War 2 stories that you can find on YouTube.
For Sunday, since there are no masses for the public, most of our churches have used technology by live streaming their masses, which we on MyTV channel 30 have also been allowed to share. Thanks to Fr. John Orat of the Our Lady of the Sacred Heart or Capitol Parish, Mgrs. Robert Alesna of Talisay Parish and the St. Niño Basilica for allowing our televiewers to see their masses on Sundays. For Good Friday, MyTV has come up with the Seven Last Words or Siete Palabras as this is no longer available on the church grounds. This is a first for MyTV which we show not only in Cebu, but also at the Parasat Channel 28 in Cagayan de Oro.
Meanwhile, a great suggestion came from our fellow Freeman columnist Atty. Josephus Jimenez who wrote an article entitled "When in quarantine, write your last will and testament." As he suggested, "You can write it on a piece of yellow pad, bond paper or a notebook, or even in a scrap book. It must be dated and the place where you are writing the same should be stated."
Then he added, "First, you need to state your name, and that you are a Filipino, of legal age, married or single or widow/widower, and a permanent resident of a definite address. Then you declare that you are of sound and disposing mind, and being so, you are writing your will on your own volition and without any force, intimidation or undue influence being exerted by anyone any time. And having stated thus, the following should be followed as your heirs and testament. First, name all your heirs and enumerate all your properties, real, personal, bank assets and cash."
Now this is a great idea since most of us are already quarantined in our homes with our children, unless you are already in your senior years and your children have already grown up where chances are you would know which of your children have really supported you or your business. This is really a great time for us to write our last will and testament especially that this COVID-19 virus that we all have learned doesn't care if you are rich or poor. It would strike you if you were not careful in meeting people who may have been infected by this virus.
In Cebu, a family friend, a doctor who was a frontliner died last Friday while her husband who is also a doctor is still fighting for his life. Also one of the richest friends who used to own Cebu's power company died last Saturday because of COVID-19. I heard that he died alone because his wife was also infected with the virus. This is why today, if you live in Talisay City or in Mandaue City, you cannot enter Cebu City as we are on a lockdown.
* * *
Last Sunday night a horrific accident happened when a Philippine-registered Lion Air Cessna Citation 500 Westwind bound for Tokyo's Haneda Airport in Japan and had just taken off from Runway 24 somehow lost control while still in the runway. It turned into a fireball at past 8 p.m. Killed in this accident were the pilot, Capt. Mario Medina Jr., co-pilots Ren Edward Ungson and Melvin de Castro, Dr. Cenover Nicandro Bautista II, flight medic Edmark Jael, nurse Conrado Tomeldan Jr., Canadian patient John Richard Hurst and his assistant Marilyn Vergara de Jesus, who holds a US passport.
Thus Runway 24 of NAIA was temporarily closed since the crash site was located on the runway. However since the Cessna Citation 500 isn't a huge aircraft, early yesterday Runway 24 was opened for operations. Actually this is one crash that closed the NAIA runway but it didn't disturb airline operations as most international and local flights were suspended.
Incidentally this was the second medical evacuation plane to crash in the Philippines in less than seven months. On Sept. 1 last year, all nine passengers and flight crew died when a Beechcraft King Air 350 plane evacuating a New Zealand patient to Manila from Zamboanga del Norte crashed in Laguna. What happened to that crash is still a mystery for us today and it is due to the reality that the Philippines still has to enact a law creating the National Transportation Safety Board (NTSB) that most nations already have to have an independent investigating body to look into crashes.
* * *
Email: vsbobita@gmail.com