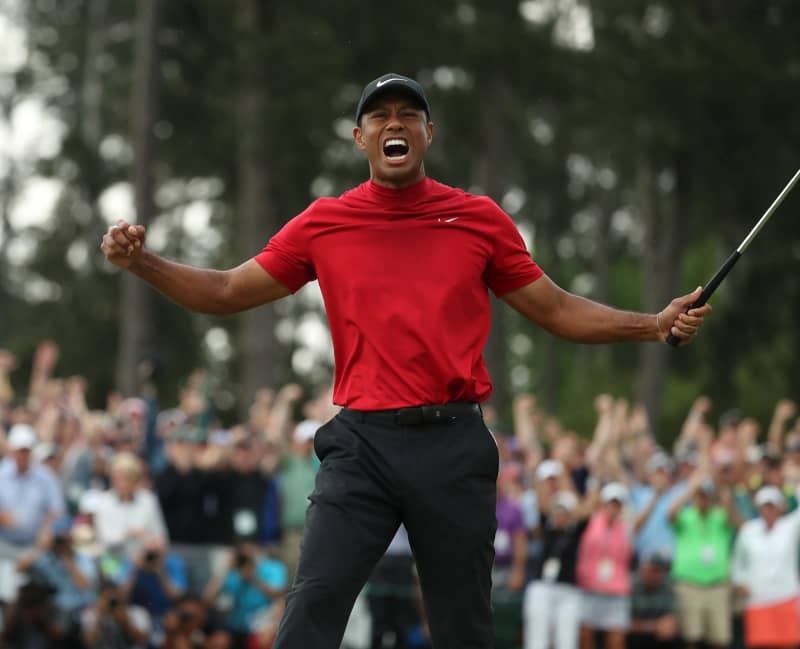 FORT WORTH, Texas — Plan at your own risk but The PGA Tour says it is still a go to return on May 21, in Fort Worth.
On Tuesday, PGA Tour officials said the plan is for The Charles Schwab Challenge at Colonial Country Club to be its first tournament back since it went dark on March 13.
There is potential that Fort Worth would be the epicenter of golf for four days, a Masters Lite, with the chance to host the original Tiger King.
Tiger Woods' lone appearance at Colonial was in 1997. With the Charles Schwab Challenge scheduled as the Tour's first event since it canceled The Players on March 13, the event in Fort Worth would be the chance for all of golf, and its top players, to play again.
Until told otherwise, all of this can happen.
While the Tour is planning to return to Fort Worth as scheduled, nothing at Colonial says it is moving forward on a normal schedule just yet.
Construction of the tents, stands and area temporary structures has yet to begin. In a normal year, construction at the course would have started by now.
"We are past that that point," tournament director Michael Tothe said. "We are still planning like we are going to return to golf on May 18."
Expect more announcements about this to come within the next week.
Tothe said the tournament is essentially "planning to move backwards" as it pertains to building out the course. Every day they don't start means there will there will be some adjustments made to exactly what they can complete.
"Our goal is to be the (first tournament) back," Tothe said. "We are planning on all different kinds of scenarios."
That would include a dream-scenario of what could potentially be a major-caliber field.
Name the active player, from Tiger to Brooks Koepka to Rory McIlroy, Justin Thomas to Patrick Reed, and him appearing in Fort Worth for the Charles Schwab Challenge is not unrealistic.
Tiger may not be crazy about Colonial's course, but we are talking about an unprecedented set of circumstances. All of these players want out of the house.
If you think can think of it, it's on the table.
The Tour told the Star-Telegram, "It is important to stress that we will absolutely continue to follow the advice and recommendations of the World Health Organization, the Centers for Disease Controls and local and national authorities to ensure we are thoughtfully and safely presenting the PGA Tour to our fans worldwide — at the right time and in the right manner.
"This is obviously a very fluid situation that requires constant review, communication and transparency, and we — in collaboration with the constituents involved with the Charles Schwab Challenge — are dedicated to all three aspects."
The Tour has canceled or postponed 11 tournaments thus far, including the PGA Championship. The Masters has been postponed, although golfing legend Jack Nicklaus told ESPN that he does not believe the event will be played this year.
One of the potential scenarios of holding Colonial is to have the tournament with an increased field, with no fans in the stands. The event would be a made-for-TV event, with some members of the media attending.
Tothe said that scenario has not been discussed with The Tour so far. Their plan is to move forward with fans able to attend.
He said if they are advised to proceed without fans and make it for TV, they would do so. It's simply not their first choice.
I asked The Tour if it needs to make an announcement by a certain date to have the event. It said, "Given the large number of constituents impacted, the PGA Tour and the Charles Schwab Challenge would be thoughtful as to the timing of any announcement. We don't have a definitive date as of today, given the fluidity of the situation and the fact we are following recommendations and regulations from federal, state and local government agencies."
It will all depend on what the federal government does, and what sort of corona virus-related restrictions have been repealed, or remain in place.
From a timing standpoint, Fort Worth has a chance to be what would almost feel like a major.
The Memorial would start two weeks later in Columbus, Ohio. The U.S. Open is scheduled for June 18-21 at Winged Foot in Mamaroneck, New York, about five miles from one of the first coronavirus hot zones in the nation, and about 20 miles from the heart of New York City.
Players are going to want to play, and to prepare for the remaining big-ticket items on the calendar.
The way the world is rapidly changing, all of this could be flushed at any moment and the 2020 Charles Schwab Challenge could be like Valero, or any other PGA Tour event that has been canceled.
So, plan at your own peril, but the 2020 Charles Schwab Challenge at Colonial could be one of golf's biggest events this year.
———
©2020 Fort Worth Star-Telegram