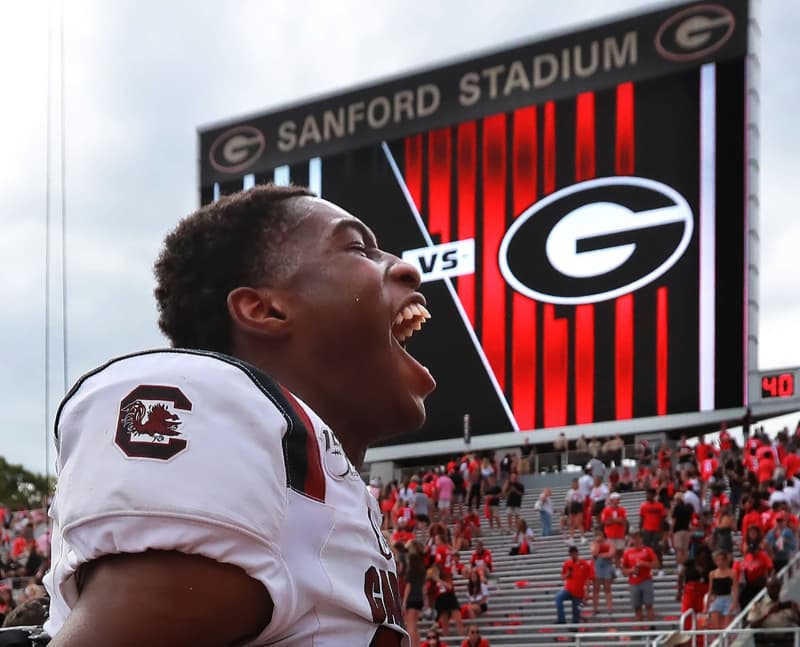 The challenge of using any sort of analytics is splitting the difference when something surprises. Is there something wrong with the system, or is it showing something in a different light?
South Carolina's football team has a few of candidates for best returning player. Shi Smith is a four-year starter. Aaron Sterling did some damage on the defensive line last year. The offensive line has several returning starters, Jaycee Horn showed well for two seasons, and some of the younger players have the potential to take the mantle soon.
The analytics outfit Pro Football Focus named the top returning players for every college team, and for the Gamecocks, it was a player who might not jump to front of mind. Israel Mukuamu to a degree worked in the shadow of Horn and had a few high-profile tough moments last season, but PFF liked what he did.
"Mukuamu has been a reliable cornerback for the Gamecocks since his first time stepping on a collegiate field in 2018," PFF's Anthony Treash wrote. "He owns a 76.9 coverage grade when lined up on the outside since 2018 and has held his own against stiff competition in that span. Against SEC foes on the outside, Mukuamu has allowed only 19 catches on 286 coverage snaps, with 13 of those catches allowed being just nine yards or less downfield."
Last season, he posted 59 tackles with four interceptions and 13 pass breakups. He had three crucial picks in the upset of Georgia.
But he also had some issues against Tennessee and Clemson, which had him and his coaches fielding questions about possibly playing safety (possible, but not highly in the plan). The 6-foot-4 junior was projected at that spot through high school until Will Muschamp announced on signing day he'd be a corner.
USC will have him and Horn either anchoring the defense on the outside or moving around if other options like Cam Smith or John Dixon emerge.
———
©2020 The State (Columbia, S.C.)