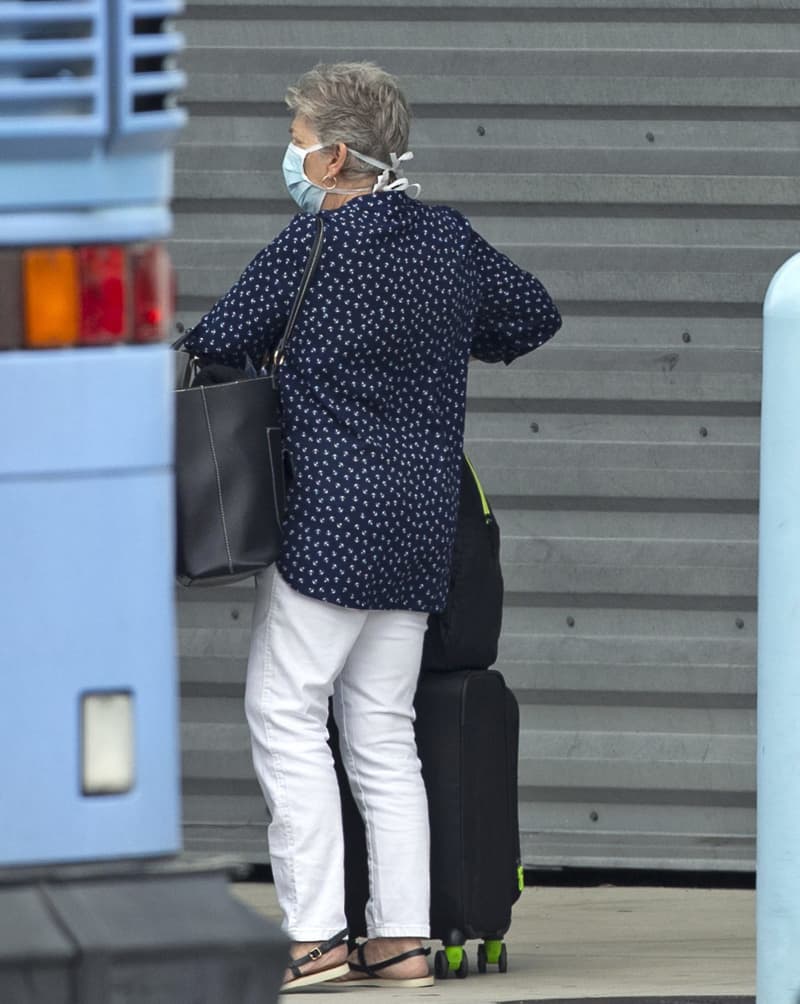 MIAMI — Hundreds of passengers and crew remained stuck on the Coral Princess cruise ship at PortMiami Monday with little information about when they will be getting off.
Meanwhile, the circumstances surrounding the death of passenger Wilson Maa, 71, who waited for nearly five hours aboard the ship Saturday evening before getting an ambulance to the hospital, only became more opaque.
Miami-Dade Mayor Carlos Gimenez said Carnival Corp., Princess Cruises' parent company, broke protocol by not calling 911 to get Maa urgent help.
"They should have just called 911, let our paramedics assess the situation and our paramedics would do the right thing," Gimenez said during a virtual news conference Monday. "I don't know why that protocol was broken. That is the protocol that the cruise lines are supposed to follow."
The company did not respond to requests for comment about the protocol.
A Carnival Corp. plan approved by the county regarding the ship's arrival to PortMiami said the company would be handling all medical evacuations via private ambulance and did not include a protocol about using the county's 911 system. After Maa's death Saturday night, the county's Fire Rescue team intervened Sunday and evacuated eight people from the ship to Jackson Memorial and Larkin Community hospitals. The county evacuated three more people on Monday, spokeswoman Erika Benitez said.
Princess Cruises said in a statement Monday that 684 passengers have been able to leave the ship on charter flights abroad and in private cars to locations in Florida, while 274 passengers remain on board. Gimenez said most of the remaining passengers are Americans.
But those still on board interviewed by the Miami Herald said they were still unclear about next steps. Some said they had heard the U.S. Center for Disease Control and Prevention was coordinating flights. Others thought they might be able to rent cars and drive home themselves. Crew had no information at all about what would happen to them.
The CDC began requiring cruise passengers to travel only on charter flights, not commercial flights, over the weekend, complicating the return of U.S. citizens to cities across the country. Gimenez said Carnival Corp. is working to arrange charter flights to major cities and then private car transportation to get people back to their homes.
The company said more charter flights are scheduled to leave Tuesday but did not comment further.
"We can get it done as fast as Carnival Corporation can get these charters to get these American passengers back to their home," Gimenez said. "It's their responsibility, they're working on it and we've pushed Carnival to make this happen as quickly as possible."
According to a plan in place Saturday morning, 65 people who were ill — but not sick enough for the hospital — were to ride out their illnesses on board the ship for an undetermined amount of time. Whether that plan is still in place is uncertain.
Fred Quintana's father, 76-year-old Paul Quintana, was one of the 12 people on board who originally tested positive for COVID-19, the disease caused by the novel coronavirus. He was sent to St. Joseph's Hospital in Tampa on Saturday.
Fred Quintana's mother, Pauline Quintana, 74, hasn't been tested for COVID-19, although she shared a cabin with her husband. She reports no symptoms and is eager to return home to New Mexico. But, she said, Princess Cruises has yet to tell her whether she'll be on one of the charter flights on Tuesday or quarantined on the ship for the foreseeable future.
"I have to believe they know the status of disembarkation of each passenger, but they just won't share it with my mom," said Fred Quintana. "She is especially worried being that she shared a cabin with my dad, who tested positive for coronavirus. Does that mean she is in a different category than those that are being sent home? No one will tell her one way or another.
"This is frustrating because my mom and the other passengers have no advocate. The English contingent was meeting every day and talking to their embassy and was flown home yesterday. Same with the Australians. There is no one to do the same for the Americans on the ship. Who is supposed to be their advocate?"
Another passenger, Grace Nahm, was hospitalized Monday evening, her son Paul Nahm said. His mother called him as she was leaving her stateroom, managing only to tell him "I called 911" before the call ended. Princess Cruise representatives later told Paul his mother was at Baptist Hospital receiving care.
Reached by telephone Monday afternoon, passengers Howard Fine, 69, and Jo Fine, 75, from Iowa, said they had not received any update from the company about what would happen to them. They are both feeling healthy.
"We are frantic, we are so isolated," said Howard Fine. "We can't leave our cabin, we can't sleep. The longer we are here the higher chances are that we will get it."
The crew members say they too have been kept in the dark; 878 remain on the ship. A family member of a crew member, who asked to remain anonymous, said Princess hasn't said when or how they will get home. Thirty-eight of the original 65 people showing symptoms were crew.
The family member said multiple crew members aboard the Coral Princess have had their contracts extended without their knowledge or approval. Crew members just want to get off the ship, where their co-workers are sick, and get home, the family member said.
"We understand these are special situations, really, but it's simply outrageous that the company didn't seem to learn from previous experience with Diamond and Grand and have plans in place, both for passengers and crew," they said.
A crew member who works in the food and beverage department said workers are having their temperature checked twice a day. Still, they are worried they will catch the virus if they remain on board. They have not received new masks in several days.
———
©2020 Miami Herald