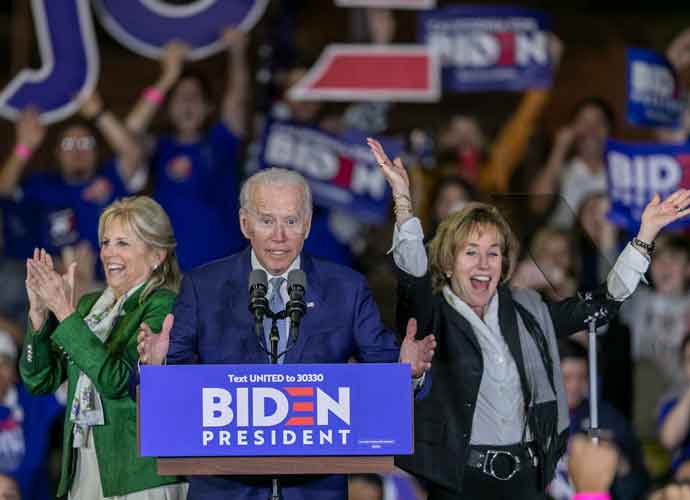 Former Vice President Joe Biden proposed a plan to "safely" reopen the country amid the coronavirus pandemic in a New York Times op-ed published on Sunday. 
Biden called for widespread testing and social distancing. Along with this, he's also calling for an aggressive plan before the country can "reopen more businesses and put more people back to work."
"Things will not go back to 'normal' right away," Biden wrote. "As public health experts have said, we should expect activity to return gradually, with sites like offices and stores reopening before arenas and theaters."
The former vice president called for a plan he says he told President Donald Trump of in a phone call earlier this month. 
"I laid out what I thought he should be doing. I laid out four or five specific points that I thought were necessary. I indicated that it is about taking responsibility, and being the commander-in-chief, taking on the responsibility. He asked whether or not we would not discuss the detail of what we talked about, just saying that we had a good conversation," Biden said of the call on CNN. 
Biden, however, still holds Trump responsible for the country's slow response in fighting the coronavirus, writing that, "as we prepare to reopen America, we have to remember what this crisis has taught us: The administration's failure to plan, to prepare, to honestly assess and communicate the threat to the nation led to catastrophic results. We cannot repeat those mistakes."
CORONAVIRUS FAQ: WIKI OF MOST FREQUENTLY ASKED QUESTIONS