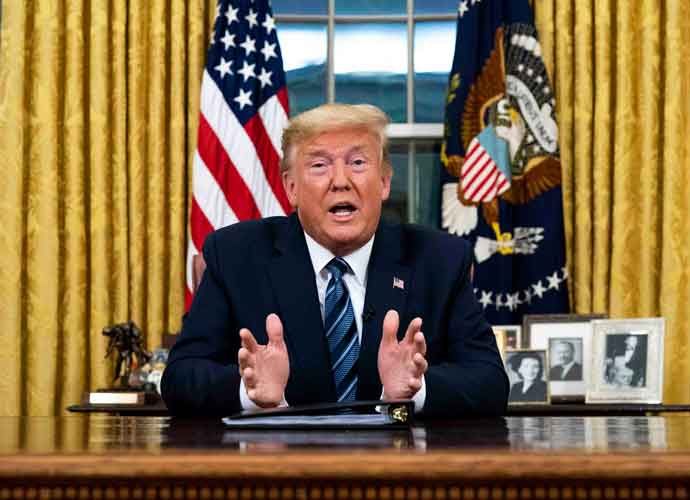 In a now-deleted Twitter rant, President Donald Trump attacked the media on Sunday as he called for reporters to return their "Noble Prizes" for their coverage of Russia.
"When will all of the 'reporters' who have received Noble Prizes for their work on Russia, Russia, Russia, only to have been proven totally wrong (and, in fact, it was the other side who committed the crimes) be turning back their cherished 'Nobles' so that they can be given to the REAL REPORTERS & JOURNALISTS who got it right," he wrote in a tweet that has since been deleted.
He said he could give the Nobel Committee a "very comprehensive list" of "real" reporters, and requested the committee to demand the other reporters to return their prizes.
He added: "Lawsuits should be brought against all, including the Fake News Organizations, to rectify this terrible injustice. For all of the great lawyers out there, do we have any takers? When will the Noble Committee Act? Better be fast!"
The Nobel Prize, which is named after Swedish chemist Alfred Nobel, is not awarded for journalism. Prizes are awarded for achievements in literature, physics, chemistry, peace, physiology, and medicine and a separate prize for economic sciences.
He may have been thinking of Pulitzer Prizes, which are often awarded for outstanding journalism.
Trump claimed his typing of "Noble" instead of "Nobel" was intentional.
After deleting the thread, he wrote: "Does anybody get the meaning of what a so-called Noble (not Nobel) Prize is, especially as it pertains to Reporters and Journalists? Noble is defined as, 'having or showing fine personal qualities or high moral principles and ideals.' Does sarcasm ever work?"
CORONAVIRUS FAQ: WIKI OF MOST FREQUENTLY ASKED QUESTIONS