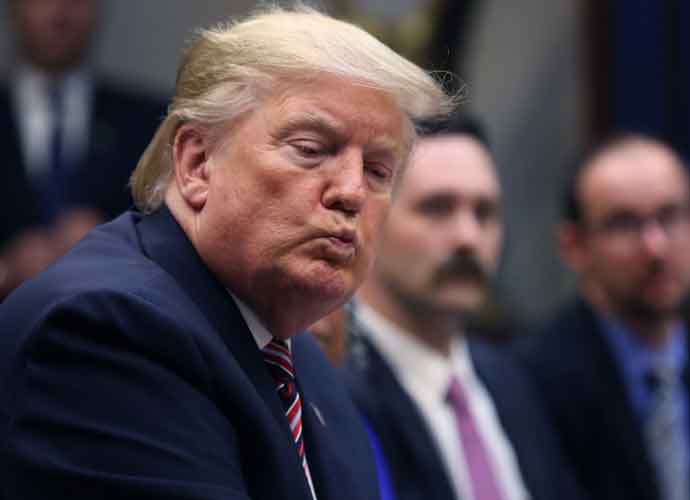 President Donald Trump complained that he has been treated worse by the press than Abraham Lincoln over his response to the coronavirus pandemic. 
"I am greeted with a hostile press the likes of which no president has ever seen," Trump said at the Fox News town hall on Sunday. 
"The closest would be that gentleman right up there," Trump said, pointing to the Lincoln Memorial. "They always said nobody got treated worse than Lincoln. I believe I am treated worse."
Trump's comments come after he admitted that coronavirus deaths in the United States could reach 90,000. 
"I used to say 65,000 and now I'm saying 80 or 90 and it goes up and it goes up rapidly," the President said at the memorial. 
Still, Trump argued that his response was "successful" because previous predictions stated about 240,000 people could die from the virus. 
As states like South Carolina, Georgia, Florida and Texas start lifting lockdown regulations, fears of another uptick in coronavirus infections are evident. Other states are warning about reopening the country. 
Maryland Gov. Larry Hogan told CNN's Jake Tapper, "I think everybody has a right to protest and express their feelings. A couple of dozen people did so yesterday. And they have every right to do that. We sadly, we had far more people die yesterday in Maryland than we had protesters."
New York Gov. Andrew Cuomo said, "My gut says the weather is going to warm, people are bored, people want this over. They see the numbers going down. They can take false comfort."
"We never said it was over. We said the numbers are going down," he added. "Roughly a thousand new people a day walk into the hospitals."
CORONAVIRUS FAQ: WIKI OF MOST FREQUENTLY ASKED QUESTIONS