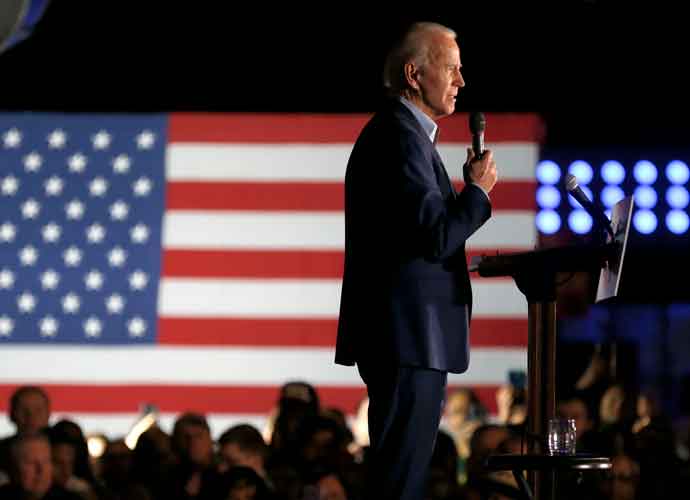 Tara Reade, the former Senate aide accusing presumptive Democratic nominee Joe Biden of sexual assault, told the former Vice President to quit the presidential race.
In an interview with Megyn Kelly on Thursday, she told Biden to "please step forward and be held accountable."
"You should not be running on character for the president of the United States," she added.
Reade noted that it was "a little late for an apology" and said she wishes he would withdraw from the race.
"That should've happened in 1993," she said. "I wish he would [withdraw]. But he won't. But I wish he would. That's how I feel emotionally."
Biden has denied her accusations saying "they never happened."
"I'm saying unequivocally: It never, never happened," he said. "And it didn't. It never happened."
Biden, who has been accused of being hypocritical by many Republicans since he has been a vocal supporter of the #MeToo movement and believing women who come forward, emphasized that his statements did not take away from the importance of listening to sexual assault accusers.
"Look, women are to be believed, given the benefit of the doubt," he said. "If they come forward and say something that they said happened to them, they should start off with the presumption that they're telling the truth. Then you have to look at the circumstances and the facts. And the facts in this case do not exist. They never happened."
While Biden said he was not going to "attack" Reade for speaking out against him, she said his supporters have sent her death threats and harassed her online.
"His surrogates have been saying really horrible things about me and to me on social media," she told Kelly. "He hasn't himself, but there is a measure of hypocrisy with the campaign saying it's been safe — it's not been safe. All of my social media has been hacked, all of my personal information has been dragged through."