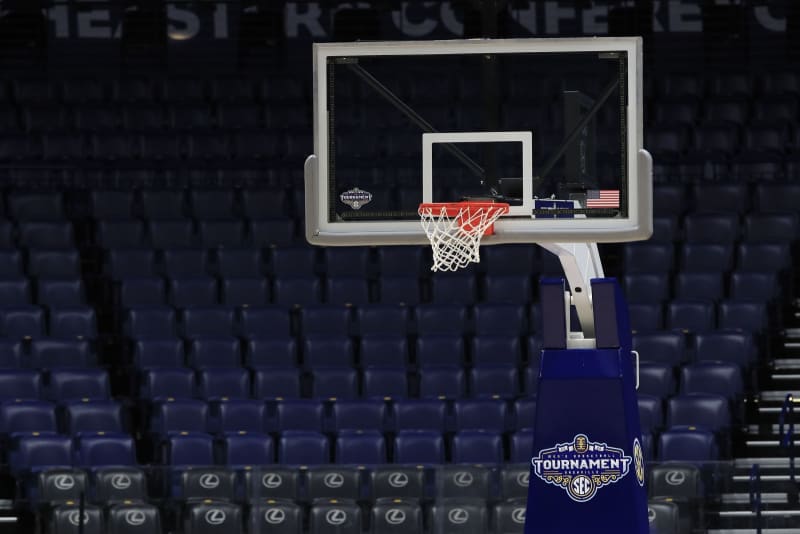 Sports competitions have ceased in nearly every corner of the globe. But you're still paying for them through your television cable bill.
A website devoted to "cord-cutting," killthecablebill.com, offered a reminder Tuesday that cable subscribers have spent some $3.5 billion on sports channels in the past two months and haven't seen much of the biggest attraction those channels offer: live games.
The NBA, NHL, college basketball, baseball's spring training and events in soccer, golf, tennis, auto racing and other sports were shut down by March 12 because of the COVID-19 coronavirus pandemic.
Part of the funding for those leagues and events comes from rights fees paid by networks and cable companies such as ESPN. Those costs are then passed on from the cable corporations to cable subscribers.
How did killthecablebill.com arrive at that hefty price tag? By multiplying the number of cable households, about 86.5 million, by an estimated $20 per month in sports-programming fees. Over two months, that total approaches $3.5 billion.
ESPN's "Last Dance" documentary series about Michael Jordan has been good. But that good?
Last week, Wall Street analyst Michael Nathanson reported traditional pay-television subscriptions were down 1.8 million for the first quarter, and that traditional pay-TV households number 63%, the lowest figure since 1995.
Two weeks ago, New York attorney general Letitia A. James called on seven major cable and satellite companies across her state to eliminate fees attributed to live sporting events.
Will there be some kind of make-good on your cable bill? Cable companies have said they're waiting on America's major pro-sports leagues to announce their next courses of action — whether seasons will continue, start, or, as in the case of the NCAA Tournament, be canceled altogether.
Some events have been rescheduled. The Masters, usually scheduled for early April, has been moved to Nov. 12-15. The annual Kentucky Derby held each spring has shifted to Sept. 5. The Indianapolis 500, initially slated for May 24, has been moved to Aug. 23.
The 2020 Summer Olympics have been moved to 2021.
Other events have been canceled outright. The yearly Wimbledon tennis tournament, for instance, won't be played at all in 2020.
The first live major sports event in more than two months is scheduled for Sunday. A NASCAR Cup Series race at Darlington, S.C., will be broadcast on Fox with no fans in attendance.
Meanwhile, Netflix announced it had gained 15.77 million new subscribers in the first quarter of this year — 8 million had previously been forecast.
———
©2020 The Kansas City Star (Kansas City, Mo.)