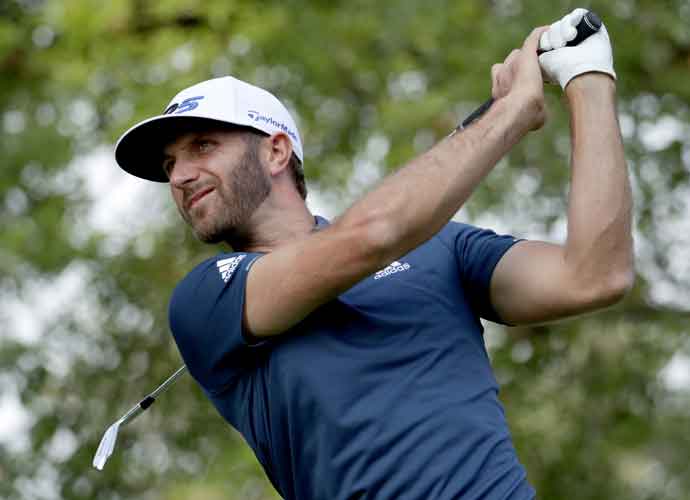 This weekend saw the return of many sports around the world. You had the German Bundesliga, NASCAR, and golf, well, kind of. On Sunday, golf fans got their first event since the season was stopped following the first round of The Players Championship with TaylorMade's Driving Relief event featuring Rory McIlroy, Dustin Johnson, Rickie Fowler and Matthew Wolff.
The charity skins event saw some magnificent shot making by some of the game's best players and over $5.5 million raised for coronavirus relief. McIlroy and Johnson won $1.85 million for The American Nurses Foundation. Fowler and Wolff won $1.15 million for The CDC Foundation.
The match was tied after 18 holes, which meant it all came down to one final hold which would be decided by closest to the pin (meaning whoever hit their ball closest to the hole wins) and it came down to the final shot. With Wolff on the green and close to the hole, it all came down to the number one golfer in the world in McIlroy who stuck his shot on the nineteenth hole just inches inside Wolff's winning the match for his team and $1.1 million on that hole alone.
The event had a lot of fun moments. Whether it be Johnson forgetting how to carry his own bag, McIlroy trash talking Wolff, Wolff winning both long drive competitions, or Fowler waving at the crowd after drilling a putt, despite there being no fans in attendance. 
Fan-less matches will be the norm for the PGA Tour once its season resumes with The Charles Schwabb Challenge starting June 11 and going through at least The Travelers Championship starting June 25. 
Fans will not be forced to wait for more golf until June 11, as The Match II, which will feature Tiger Woods, Phil Mickelson, Tom Brady, and Peyton Manning will take place on Sunday, May 25.