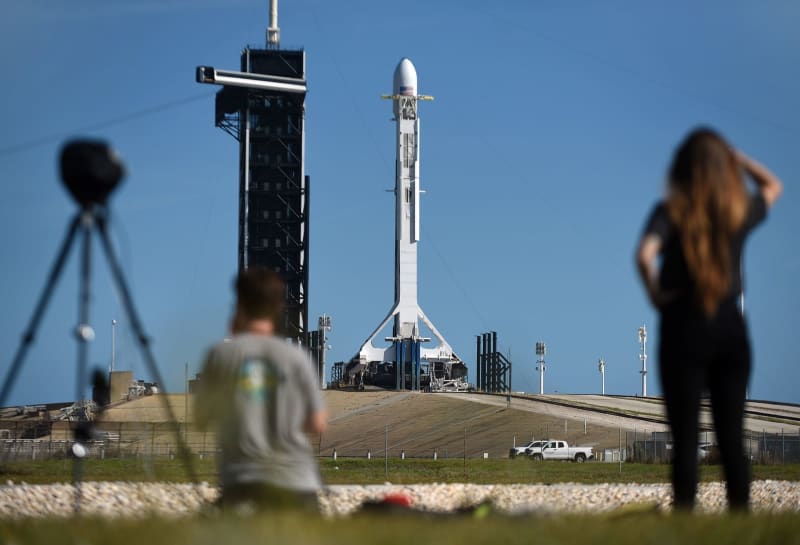 ORLANDO, Fla. — NASA and SpaceX pointed their rocket in the right direction on Thursday with less than a week before it plans to send astronauts back into space from U.S. soil for the first time since 2011.
The SpaceX Falcon 9 carrying the Crew Dragon at the top was lifted into a vertical position at Kennedy Space Center's Launch Pad 39-A as preparations continue for the planned liftoff at 4:33 p.m. on May 27.
NASA astronauts Doug Hurley and Bob Behnken, who arrived to Kennedy on Wednesday, will ride in Crew Dragon on SpaceX Demo-2 to the International Space Station.
The mission is the final step before NASA certifies SpaceX to begin a contract of six missions ferrying astronauts to and from the International Space Station.
Since the end of the space shuttle era, NASA has had to hitch rides to the ISS on board Russian Soyuz rockets at a cost of $80 million a passenger.
As part of NASA's Commercial Crew Program, both SpaceX and Boeing won contracts to develop replacement vehicles that could launch from American soil on U.S.-built rockets.
Boeing's entry, the CST-100 Starliner, has yet to successfully complete its first uncrewed mission to the ISS after a series of errors left its attempt unable to rendezvous with the station, although it was able to launch into low-Earth orbit and land successfully.
SpaceX's uncrewed flight of Crew Dragon took place last spring, although the company faced delays after a post-mission explosion of the capsule during tests at Kennedy Space Center.
The Crew Dragon for this mission is a new one, and will take Hurley and Behnken up to the ISS for an extended stay that is planned for at least one month but could be longer before it returns with the duo in a splashdown landing in the Atlantic off Florida's coast.
Hurley was a crew member of STS-135 on Space Shuttle Atlantis, the final flight of the shuttle era that took off from the same launch pad on July 8, 2011.
Both astronauts are in quarantine ahead of next week's launch but spoke to reporters when they arrived Wednesday. The mission continued its preparations with the conclusion of the Flight Readiness Review, which cleared the mission to proceed toward liftoff.
———
©2020 The Orlando Sentinel (Orlando, Fla.)