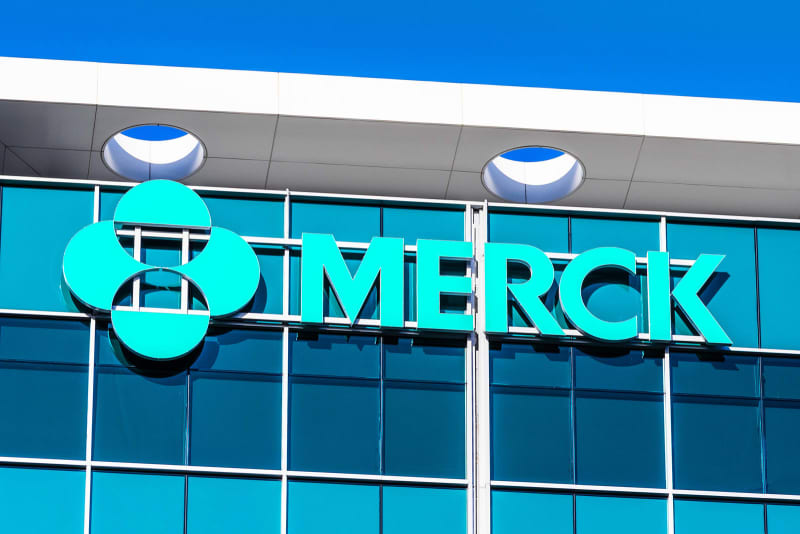 PHILADELPHIA — Merck, a global leader in vaccine development, is joining the frenzied rush to vanquish the coronavirus, announcing Tuesday that it is working on two vaccine candidates and a potential drug therapy.
Merck, which is headquartered in New Jersey and has several facilities in Pennsylvania, is backing two vaccines that involve genetically engineering an inactivated virus as a vehicle to deliver proteins that provoke an immune response to the coronavirus.
Merck has acquired Vienna-based Themis, which is using a weakened strain of the measles virus as the delivery vehicle. Merck is also partnering with IAVI, a nonprofit research organization, on a coronavirus vaccine that uses VSV (vesicular stomatitis virus) as the delivery vehicle. VSV is the same technology on which Merck's Ebola vaccine is built.
Both experimental immunizations are completing testing in animals, and should begin human testing later this year, Merck said in news releases.
Merck is also collaborating with Miami-based Ridgeback Biotherapeutics on an oral antiviral treatment that was invented at Emory University and has undergone initial human safety tests.
"COVID-19 is an enormous scientific, medical, and global health challenge. Merck is collaborating with organizations around the globe to develop anti-infectives and vaccines that aim to alleviate suffering caused by SARS-CoV-2 infection," Roger M. Perlmutter, president of Merck Research Laboratories, said in a statement.
Around the world, research is hurtling forward on more than 150 vaccines and 350 drugs intended to relieve the pandemic's devastation.
Merck had been conspicuously absent from the list of developers, including Pfizer, GlaxoSmithKline, Moderna, Inovio Pharmaceuticals, and research centers such as Philadelphia-based Wistar Institute and Thomas Jefferson University. But with more than 125 years at the scientific forefront and breakthroughs such as the cervical cancer vaccine Gardasil, Merck is a noteworthy addition.
New vaccines traditionally take a decade or more to come to market, from invention to approval to mass production. Nonetheless, experts have said a coronavirus vaccine using some of the latest technologies might be available by mid-2021.
Perlmutter sounded more cautious in an interview with STAT News. "I think the clinical development is going to take longer than people imagine," he said. "And I hate to sound what some people may regard as a sour note, but I don't want to overpromise."
———
©2020 The Philadelphia Inquirer