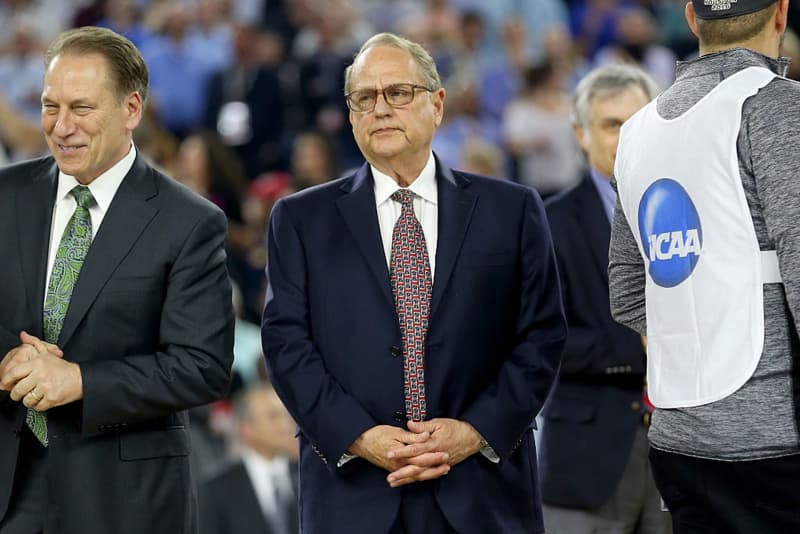 Chicago White Sox Chairman Jerry Reinsdorf said the uncertainty stemming from the coronavirus pandemic is unlike anything he has experienced in his 39 years in baseball.
"The only thing that would be reasonably close would be the baseball strikes in '81 and '94," he said in an April interview with George Washington University School of Business students for a project published Monday titled "How COVID-19 Shook the Cactus League."
"They're only similar in that we stopped playing. We always knew that sooner or later they'd be settled and we'd come back and play. This is totally different because we don't know how this whole pandemic thing is going to end.
"We don't know if or when there's going to be a vaccine or a cure (or) when it'll be safe to resume baseball. In my lifetime I can't think of anything that hit suddenly like this or is as uncertain as this."
As MLB and the players union negotiate in hopes of restarting the 2020 season, one thing that needs to be stressed is no one knows how this pandemic is going to end, or when it will be safe to allow fans into ballparks.
Team owners are looking at an economic future that looks bleak without a vaccine and want players to understand the financial ramifications of playing in empty stadiums. Players are justifiably concerned about their health and welfare, and many are wondering whether it really will be safe to return to the field this summer.
Meanwhile the MLBPA wants MLB to fairly compensate its players, who have guaranteed contracts and what they believe is an agreement to be paid prorated salaries during a shortened season.
And fans just want to see baseball, period, even if it's only on TV.
Not surprisingly, everyone is taking sides in the dispute between MLB and the players. Some believe the billionaire owners should suck it up and pay players their prorated salaries for the half-season because they won't go broke. Some believe the players are crazy to think they should receive the same salaries, even prorated ones, without attendance-generated revenue.
A compromise seems unlikely if both sides dig in their heels. The union is unlikely to accept the tiered-salary proposal from MLB that calls for deeper salary cuts for the higher-salaried players and reduced cuts for those making less.
"We want to play baseball. This pandemic is going to have a profound impact on all of us," Cardinals reliever Andrew Miller told the Athletic. "Players are willing to make sacrifices and surely will to get back on the field. However, we will not sacrifice our principles or the future generations of players to do so."
Miller, a member of the union's executive subcommittee, said he's confident they'll find "common ground." Hopefully he's right.
No one wants to think the season will be canceled, just as no one did in 1994 when the players went on strike. But then-Commissioner Bud Selig did just that on Day 34 of the strike after a conference call with owners and management representatives.
"There are a lot of things in life you anticipate … and the fear that it's coming," Selig said when canceling the season on Sept. 14, 1994. "And when the day is here, there's an incredible amount of sadness. It is very hard to articulate the poignancy of this moment."
Selig still shoulders the blame for that decision in the eyes of many fans, though the only owners who dissented were the Orioles' Peter Angelos and Reds' Marge Schott. Selig's replacement, Rob Manfred, also would be judged harshly if there is no agreement to restart this summer.
If there's no agreement, we'll soon be turning to the NHL playoffs in July, the NFL preseason in August and perhaps the resumption of the NBA season sometime this summer. As the ratings for Sunday's Tigers Wood-Phil Mickelson charity golf match showed, viewers are starving for live sports.
Meanwhile, MLB owners would be dealing with the unpleasant task of refunding money to season ticket holders, sponsors and others. Both sides no doubt would point fingers at each other, but in the end it won't matter because everyone will lose.
Reinsdorf, who also runs the Bulls, is busy planning for two franchises facing uncertain futures.
"We're sort of focusing on unwinding a business rather than running a business," he told the George Washington students. "We're having to think ahead to what happens next year. The basketball season starts late October. We don't even know if we'll be able to have a training camp. Baseball season starts in February (2021) with spring training. So there are a lot of unknowns we're thinking about instead of pleasant things like winning ballgames."
The 2020 Sox were one of those "pleasant things" on Reinsdorf's mind before the pandemic. But they should be in better position than many teams if the 2020 season isn't played. Most of their young nucleus are signed for several years, including Yoan Moncada, Tim Anderson, Eloy Jimenez and Luis Robert. Michael Kopech won't be a free agent until after 2024, and Dylan Cease won't be one until after 2025.
Sure, they all would miss a year of development, but the future looks bright if the game doesn't return until 2021.
Still, Reinsdorf is 84. When he gave general manager Rick Hahn the go-ahead to start the rebuild after the 2016 season, surely he was hoping it would start to jell by 2020, especially after spending on free agents Yasmani Grandal and Dallas Keuchel.
Reinsdorf and I have had some disagreements over the years, but I don't know many baseball executives who love the game as much as him. And like any other Sox fan, he has been anticipating 2020 since last season ended.
"I miss the competition," Reinsdorf, who earned his bachelor's degree in business from George Washington in 1957 , said in the interview. "Just seeing the games and hopefully winning more than we lose. We're very optimistic about this year, and now it's disappointing that we're not able to play."
There's still a chance to save the season — but only if common sense prevails.
———
©2020 Chicago Tribune