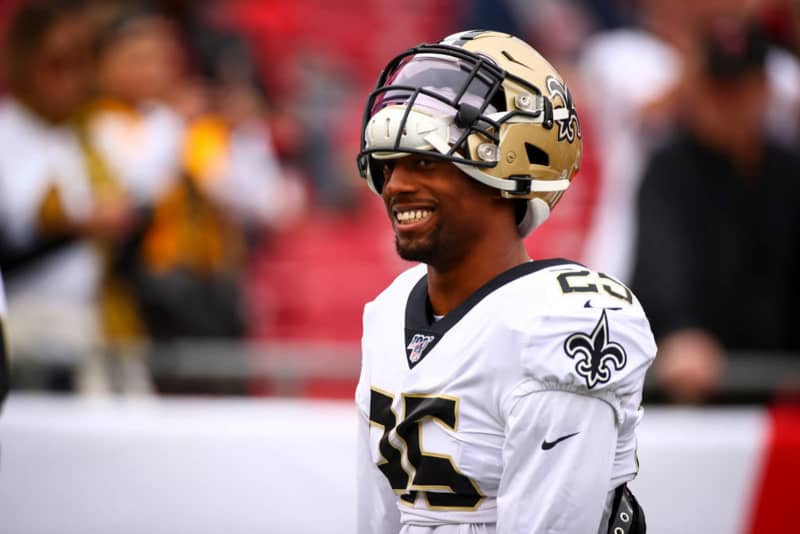 The Panthers have signed cornerback Eli Apple to a one-year deal.
The move fills a major need for the team in the defensive backfield. Prior to the signing, Carolina only had one cornerback with three-plus years of experience going into this upcoming season. While Apple won't turn 25 until August, he has spent the last four seasons in the league and playing in 55 regular season games and three postseason games during that time.
Adding a veteran cornerback was the team's top area that it was looking to address. General manager Marty Hurney said Wednesday on WFNZ that the Panthers were looking to add a veteran at the position that fit with what the team was looking to do while the young players they drafted continue to develop.
Previously this offseason, Apple had a deal in place to join the Raiders, however, that fell through and he became a free agent again at the beginning of April.
The Panthers drafted two cornerbacks in this year's draft, Troy Pride Jr. in the fourth round out of Notre Dame and Stan Thomas-Oliver in the seventh out of Florida International.
Apple was the 10th overall pick in the 2016 NFL draft by the Giants out of Ohio State. He was traded to the Saints during the 2018 season. He started a combined 25 games for the Saints the past two years with 58 tackles, 13 passes defensed and two interceptions.
———
©2020 The Charlotte Observer (Charlotte, N.C.)