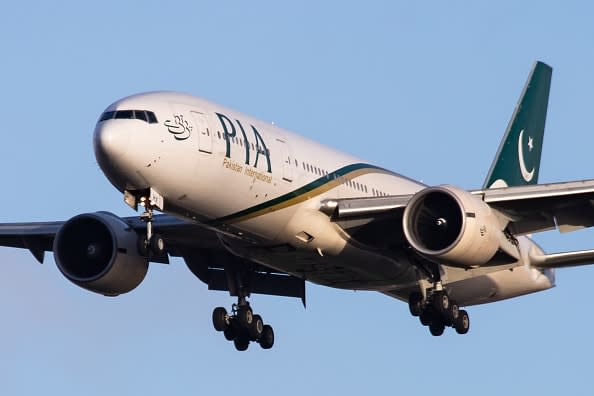 Pakistan on Friday further eased COVID-19 restrictions on the aviation sector to allow outbound international flights.
Regular flight operations to foreign destinations, which were suspended on March 21 to curb the spread of the novel coronavirus, are to resume from midnight.
A spokesman for the aviation ministry said local and foreign airlines will be allowed to operate from all international airports of Pakistan with the exception of those in Gwadar and Turbat, located in restive Balochistan province.
The airlines have been instructed to adhere to the restrictions of destination countries and ensure disinfection of their aircraft.
A senior aviation official told Kyodo News talks are still ongoing on lifting the suspension on inbound flights.
However, he said "special permission" for incoming flights with passengers can be given on a "case-by-case basis."
The government on May 15 allowed the resumption of domestic flights.