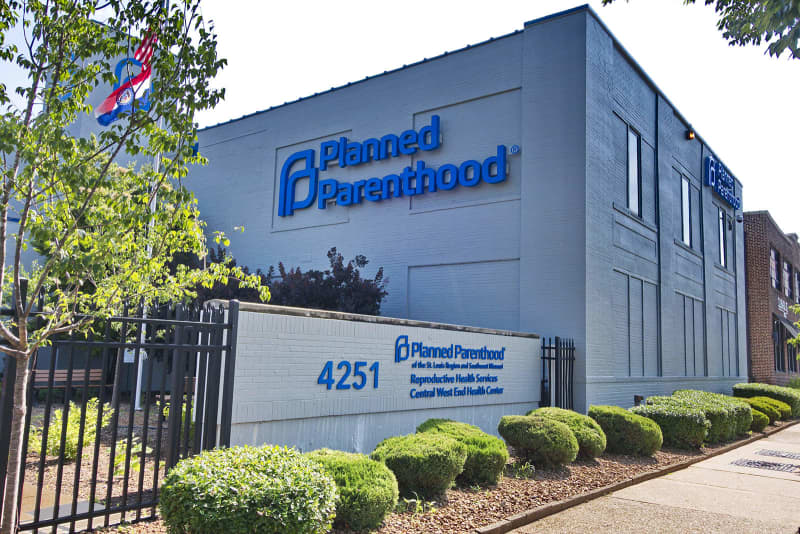 JEFFERSON CITY, Mo. — A state judge Friday ruled against an attempt by Gov. Mike Parson's administration to shut down the lone abortion clinic in Missouri.
In a 97-page decision, Administrative Hearing Commissioner Sreenivasa Rao Dandamudi said Planned Parenthood demonstrated that it meets the requirements for renewal of its abortion facility license in St. Louis.
"Planned Parenthood has demonstrated that it provides safe and legal abortion care. In over 4,000 abortions provided since 2018, the department has only identified two causes to deny its license," Dandamudi wrote.
"Ultimately, we have no concerns with the substance of Planned Parenthood's quality assurance review, and there are no other indications of deficient practices," he added.
The ruling comes after months of review of testimony and legal briefings of a showdown between the Missouri Department of Health and Senior Services and the health care provider.
A four-day trial in October highlighted the Missouri Department of Public Health's efforts to close the facility in 2019 by denying it a license to operate based on allegations that Planned Parenthood botched abortions.
A March 2019 inspection, for example, found that a woman had undergone an abortion that took five attempts to complete.
The health department investigated other instances when women underwent multiple procedures to complete an abortion and found four.
In one of the cases, the patient had to return for a second procedure because, Dandamudi wrote, it was likely she was pregnant with twins and only one had been aborted.
Planned Parenthood officials said the other twin may have been missed because the patient was "morbidly obese."
"Obesity can also cause difficulty in identifying multiple pregnancies," Dandamudi wrote.
During the October hearing it was alleged that Dr. Randall Williams, director of the Missouri Department of Public Health, had pinpointed the four women by tracking the menstrual periods of Planned Parenthood patients.
With the help of the spreadsheet, investigators determined that the four patients had to return to Planned Parenthood for so-called "failed" abortions, leading to the decision to try to strip the clinic's license.
In June 2019, the department moved to revoke the clinic's license, citing concerns about "failed abortions," and a decision by some doctors to not sit for interviews with regulators.
Planned Parenthood attorneys said the state "cherry-picked" a handful of difficult cases out of an estimated 3,000 otherwise successful abortions.
Employees at the facility said state inspectors seemed on a mission to end the operation of the Forest Park Avenue facility.
In one instance, a worker described an inspector attempting to cite Planned Parenthood for the placement of a shelf that had been approved by the state in 2018.
During the hearings, the lead state investigator acknowledged he did not have the type of medical training needed to make judgments on clinical issues at the facility.
"I do not" have the acumen to make clinical judgments, said William Koebel. "I'm a regulator."
Dandamudi allowed Planned Parenthood's license to remain in effect during the standoff.
Alexis McGill Johnson, acting president and CEO of Planned Parenthood Federation of America, called the decision a "hard-fought victory."
"This is how we fight for our patients: case by case, day by day, to ensure abortion remains safe and legal across the country," McGill Johnson said. "During a worldwide pandemic, every public health care provider including Planned Parenthood should have all the resources they need to care for the complex needs of their communities, including abortion."
Yamelsie Rodriguez, president and CEO of Reproductive Health Services of Planned Parenthood of the St. Louis Region, slammed Williams for pursuing the license revocation.
"Missouri's health department director, Randall Williams, made false allegations about the high quality care we provide and the dedicated, expert medical staff who provide it — all the while failing to tackle the real public health crises ravaging the state, including the COVID-19 crisis, rising infant and maternal mortality rates, and skyrocketing rates of sexually transmitted infections like syphilis," Rodriguez said.
A spokeswoman for Parson did not immediately respond to a request for comment. A DHSS spokeswoman said the agency had no comment on the ruling.
———
©2020 St. Louis Post-Dispatch