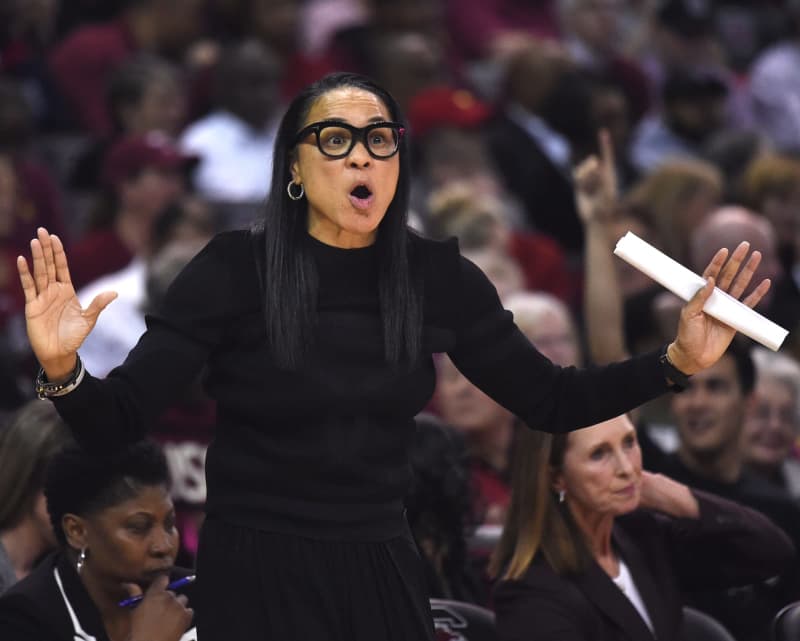 COLUMBIA, S.C. — While the SEC has cleared the way for student-athletes to return to campus under strict safety protocols during the coronavirus pandemic, South Carolina women's basketball coach Dawn Staley isn't rushing her players back to Columbia just yet.
Speaking on ESPN's SportsCenter on Friday, Staley said that while she wants her players back on campus "to a degree," she's aware of the fear and concern still involved, especially among parents.
"Their parents are, you know, pretty concerned," Staley said. "I talked to a parent who is going to send her daughter back, but gonna send her daughter back flying first class. So that is probably an astronomical figure to buy a plane ticket, but she's erring on the side of safety.
"And if any of our parents had any concerns about sending their daughters back, if they don't want to send their daughters back, I say stay home. We're not going to take their scholarship away. We're going to err on the side of caution and not put them in harm's way."
The players themselves, Staley said, are "excited to come back" more than two months after their 2019-20 season was abruptly ended because of the spread of COVID-19. The Gamecocks were 32-1 at the time, winners of the SEC regular season and tournament titles and likely to be the No. 1 overall seed in the NCAA Tournament.
The tourney was canceled while players were on spring break, meaning they have not been able to gather in-person since the end of the season.
At home, the players have been scattered from South Carolina to California to Ontario, Canada. Reassembling them all will take time, something Staley wants to do before the general student population returns for the fall semester in August.
When they do come back, the players will have to follow protocols similar to the ones established for the football program, Staley said.
"They're not going to be able to go out and do the normal things that a college student does. They're going to have to quarantine for the time that they step on campus until they're tested, until we get those results back, and then still we want them quarantining themselves, because we don't know who they're going to interact with and if they're going to bring it back to the other teammates.
"So right now we are proposing just having a cluster of four players, being together and being tested and quarantined together, and hopefully we can find a way to get everybody at a place where they are negative, and we just progress from that point."
———
©2020 The State (Columbia, S.C.)