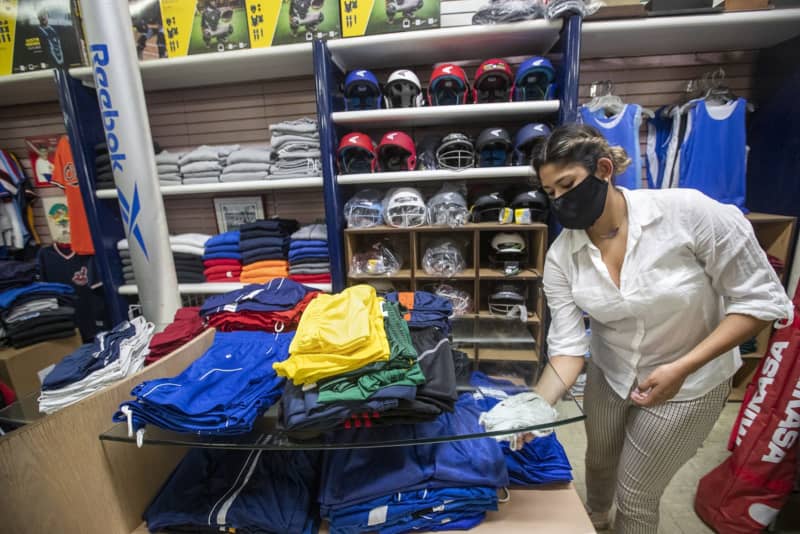 Please don't be fooled by the sudden wave of reopening restaurants, stores and salons around California. COVID-19 still stalks the state. It will infect and kill many more people before this pandemic ends.
California Gov. Gavin Newsom is now allowing haircuts, church attendance and dine-in eating in many places. But this does not mean such activities are safe. The governor has repeatedly warned that the coronavirus pandemic is far from over — while simultaneously relaxing statewide public health orders.
The mixed message may be confusing some people. Last week, as the American death toll crept past 100,000, thousands of people crowded the shores of the American River. At one park in Midtown, over 30 men played a game of soccer. One local establishment had patrons at every table and a crowd at the bar. These actions may prove deadly.
Newsom said last week California is "entering the unknown," but that's not exactly right. Germany, Singapore and South Korea all experienced resurgences of COVID-19 after reopening too quickly. So did rural Lassen County, which was one of the first California counties to reopen after the shutdown.
"And now, Lassen County in the state's northeastern reaches is believed to be the first in California forced to retract its plan to reopen because of a potential new outbreak," according to The Sacramento Bee.
Lassen is reimposing its shutdown after four people tested positive for the virus. It likely won't be the only county to reverse course due to new infections said Dr. Lisa Barcellos, a UC Berkeley epidemiologist.
"We are definitely headed in that direction, and the next four weeks will be pretty interesting," Barcellos said.
In March, California issued the first stay-at-home order in the nation. In recent weeks, however, Gov. Newsom seems to have shifted his strategy to let counties reopen.
It's moving too fast for some local leaders, like West Sacramento Mayor Chris Cabaldon, who is raising the alarm. Two weeks ago, Cabaldon told The Bee that Yolo County's plans to relax its public health rules presented "a clear danger" to his city of 53,000 people. Cabaldon said the county does not yet have the testing or contact tracing capabilities to reopen safely.
"The drive to reopen is a bit ahead of our infrastructure for testing and contact tracing," he said.
Cabaldon declined to criticize Gov. Newsom, but he expressed worry about the rush to reopen.
"You can definitely feel a lot of decision-makers trying to figure out, 'how can I really look at these same indicators and metrics and numbers in a way that will allow me to open up as much as I can, as fast as I can?' That's human nature but … it's also potentially very dangerous," Cabaldon said.
Dr. Sara Cody, the public health director of Santa Clara County credited with being the "architect" of the Bay Area's early stay-at-home order, offered blunt criticism of the state's approach.
"The state has shifted away from the stay-at-home model and has made significant modifications with increasing frequency," Cody told the Santa Clara County Board of Supervisors on May 26. "The pace at which the state has made these modifications is concerning to me."
Newsom is also getting pushback from legislators. State Sen. Steve Glazer, D-Orinda, listed three main reasons why he's concerned about Newsom's approach.
"One, there are data blind spots," said Glazer. "Two, the concern about the elderly and those with compromised immune systems. And three, the lack of metrics and transparency about how the governor will react to infection increases."
"There's no doubt in my mind that the infection rate and hospitalization rates are going to go up," Glazer added.
Assemblywoman Sydney Kamlager-Dove represents part of Los Angeles County, where over 2,000 people have died of COVID-19. She said a surge in infections could prove especially dangerous in poor communities and communities of color, which have already been hard-hit.
"People need to know that the true infection rate is unknown and it is much higher than what official tallies are telling us," Kamlager-Dove said. "People need to know that we still do not have adequate levels of testing."
"There is really no safe way for us to reopen without testing and without tracing until we have some sort of vaccine in place," said Barcellos, the epidemiologist.
It's important for people to weigh the risks before venturing out, said Barcellos.
Seniors and people with health issues, and those who come into close contact with them, should definitely continue to exercise maximum caution and stay home. But COVID-19 can strike anyone, so ask yourself: Is a haircut or a meal worth risking a life?
Masks aren't mandatory in Sacramento, but they are key to slowing the infection's spread. Anyone who refuses to wear one in public is only prolonging the COVID-19 nightmare.
California seems to have embarked on a dangerous experiment, and it's not clear how it will turn out. Gov. Newsom seems eager to announce good news and let county officials take the blame for problems. It will be a few weeks before we know whether this strategy — his strategy — is a smart policy or a grave error.
Until we know, the smartest course of action is to embrace caution and avoid learning COVID-19's deadly consequences the hard way.
———
©2020 The Sacramento Bee (Sacramento, Calif.)