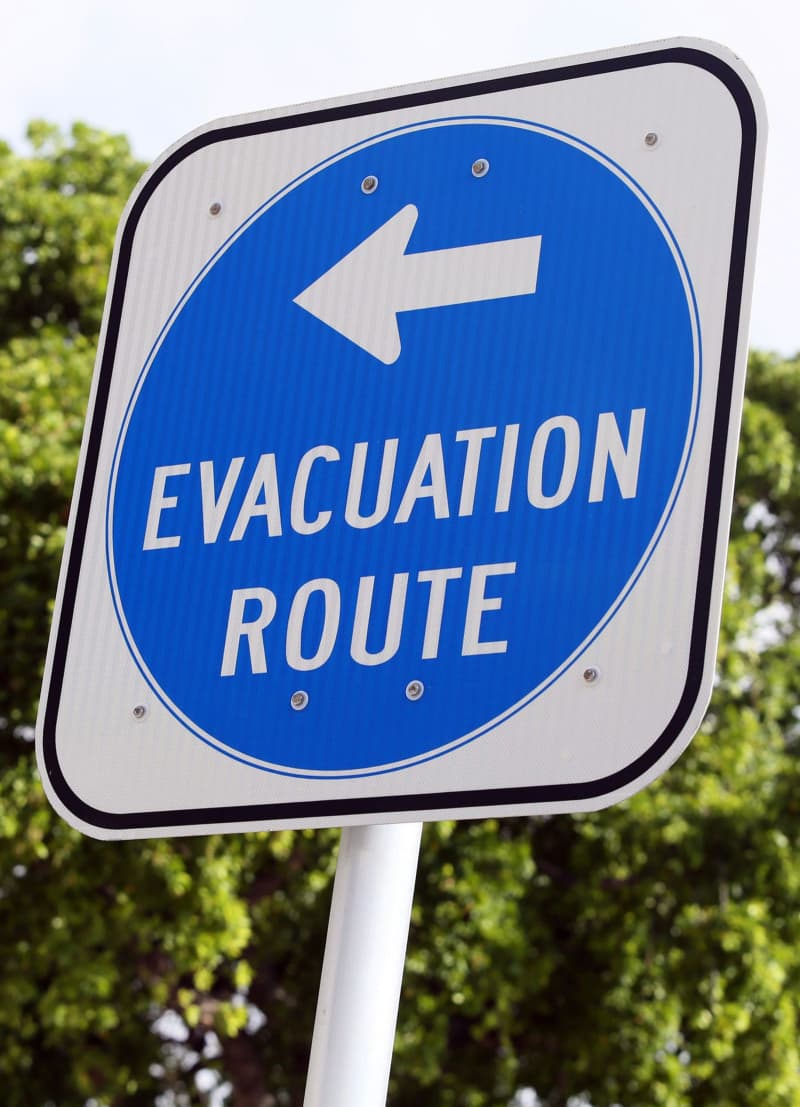 FORT LAUDERDALE, Fla. — As forecast models predict an above-average hurricane season, the coronavirus pandemic has made four in 10 Floridians less likely to evacuate for a major storm this year.
Concern over catching the virus is the reason, according to a survey released Monday by AAA — The Auto Club Group.
The survey found 42% of Floridians said they were "less likely to evacuate your home in the event of a major hurricane." The majority, 58%, said they wouldn't be less likely to evacuate because of social distancing rules and concern over contracting COVID-19, the disease caused by the coronavirus.
People reported greater concern about this year's hurricane season, with 31% reporting they are more concerned than last season, 3% less concerned, and 66% the same level of concern.
The survey revealed some complacency among Floridians about hurricanes — before the issue of the coronavirus was raised.
32% said they didn't make advance preparations for hurricane season or severe weather; 68% said they did.
29% said they would not evacuate their homes in the event of a hurricane even if they were warned to evacuate; 71% said they would.
48% said they didn't have an emergency plan for a natural disaster; 52% said they did.
Among those who said they would evacuate, the decision depends on the severity of the storm. For a Category 1 storm, 8% said they would evacuate. Another 23% said they would for a Category 2, another 29% for Category 3, 19% for Category 4, and 9% for Category 5.
People revealed a range of priorities when asked to list the "most important" items to take if they needed to evacuate. Survey respondents were allowed to pick as many as they wanted.
Some of the responses:
73%, cellphones.
70%, cash.
63%, license/ID.
53%, extra water.
52%, extra food.
44%, personal protective supplies such as masks, gloves, disinfectant, hand sanitizer and wipes.
41%, computers.
40% pets.
32% battery-operated radio.
The six-month Atlantic hurricane season officially started on Monday. The forecast from the National Oceanic and Atmospheric Administration calls for six to 10 hurricanes, of which three to six could achieve major hurricane strength. An average season produces six Atlantic hurricanes, three of which attain major hurricane strength.
Universities and private weather services have also predicted a busy season.
The survey figures come from the AAA Consumer Pulse Survey of 401 Florida adults conducted from May 20-24 using an online research panel. The organization described it as proprietary, so it can't be independently evaluated.
Polling often uses a similar sample size, and online panels are becoming more common. AAA said the survey had a margin of error of plus or minus 6 percentage points.
———
©2020 Sun Sentinel (Fort Lauderdale, Fla.)