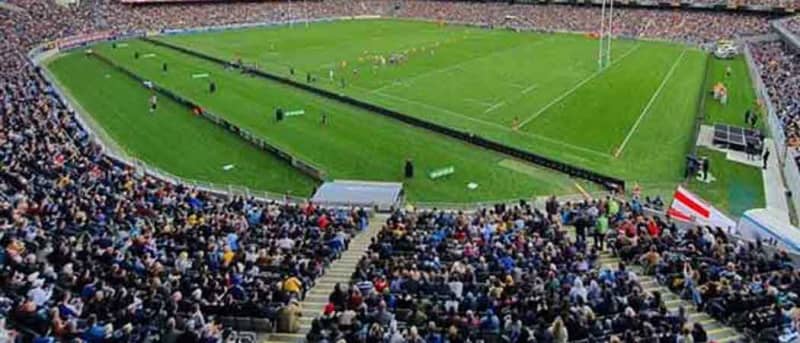 As sports begin to return in the United States and in Europe, stadiums are left empty as the coronavirus pandemic has forced leagues to make the decision to not permit fans at games, at least for the time being, until the number of positive cases of COVID-19 goes down. In New Zealand, however, things seem to be slowly looking to return a normal.
New Zealand has not had a positive case for COVID-19 since May 22 and because of this, the country's government lifted all restrictions on crowd size. Over the weekend, stadiums at rugby games across the country were filled to the brim with fans.
In Auckland, 43,000 people attended a game between the Blues and Hurricanes. Blues team CEO Andrew Hore said that the fact that the country has gotten back to this point is an amazing thing. "It was only a few weeks ago that we were planning for a competition behind closed doors," he said. "When we got the news during the week that fans could come, we always wanted to do our part in terms of ticket pricing because we know that many of our fans have been doing it hard. I want to recognize the mammoth job from everyone involved in being able to turn an event of this size around in less than a week. This will be a special occasion that everyone will remember and a celebration of what New Zealand has achieved as a nation to get to this stage."
New Zealand's Prime Minister Jacinda Ahearn said that just because there have not been any new positive cases for the virus in recent weeks, that does not mean that people should not expect some cases could develop as things open back up.
SLIDESHOW: 50 GREAT SPORTS FIGURES WHO DIED IN 2019