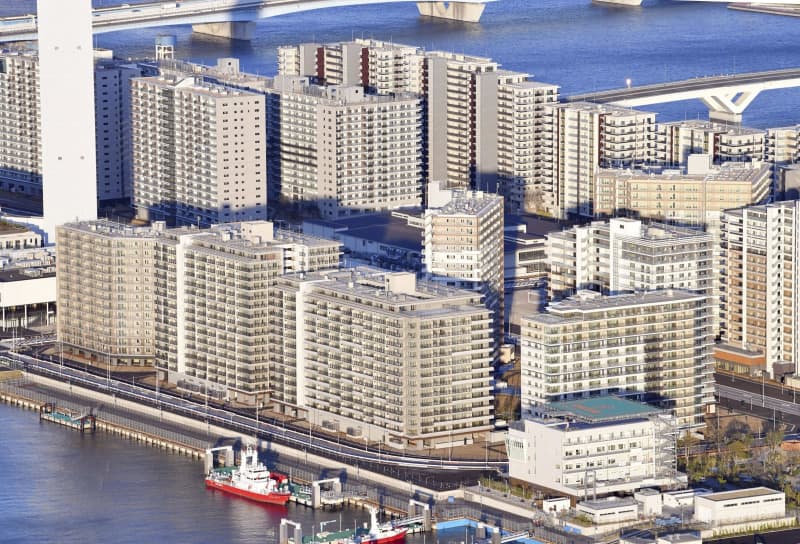 The handover of condominiums following the conversion of the athletes village for the Tokyo Olympics and Paralympics will be delayed by a year from March 2023 after the games were postponed due to the coronavirus pandemic, sources close to the developers said Monday.
Mitsui Fudosan Co., one of the developers of the Harumi Flag complex in which 940 units have been sold, is informing buyers that they will be able to move into their condominiums around a year later than initially scheduled, the sources said, after the games were postponed by a year to July 2021.
More than 2,000 applications were submitted for the 940 units made available for sale in July last year.
Around 12,000 people are set to reside in 5,600 units spread across 23 high-rise buildings on the waterfront in Chuo Ward, about 2.5 kilometers from the Ginza shopping district.