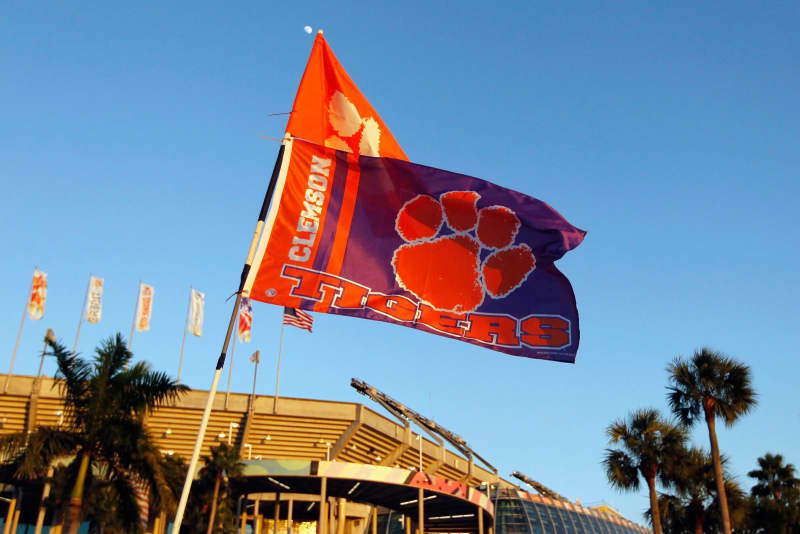 The Clemson University athletics department has been transparent with how the coronavirus is affecting its staff and student-athletes, and that continued on Friday.
Clemson athletics announced that 47 student-athletes have tested positive for the coronavirus to date, including 37 football players. Clemson has also had four staff members test positive for COVID-19.
The 37 members of the Tigers football team marks nearly one-third of the roster. Clemson has 120 players on its roster for the 2020 season.
Of the 47 positive tests for student-athletes, there are 19 individuals with active cases, the school said. The other student-athletes have recovered, are no longer showing symptoms and have been cleared to resume workouts.
Through June 26, there have been no hospitalizations for any individual within Clemson athletics related to COVID-19, and approximately half of the cases have been asymptomatic.
Last week Clemson released that 23 football players, two staff members with the football team and three student-athletes in other sports had tested positive as of June 19. That number marked a significant increase from the three student-athletes and no staff members who originally tested positive when tests were performed in early June when football and men's and women's basketball student-athletes first returned to campus.
Clemson is among the few athletics departments that are releasing updates on coronavirus numbers. Other instate colleges — including the University of South Carolina and Coastal Carolina University — said they will not release any information on how many student-athletes or staff members have tested positive for COVID-19.
Of those confirming case numbers, no school is naming names of those affected.
Clemson University announced earlier Friday its plans for when classes resume this fall, including details of mask requirements, testing and changes to classrooms.
Classes for the fall semester at Clemson are slated to begin on August 17. Clemson is scheduled to open the football season at Georgia Tech on Sept. 3.
———
©2020 The State (Columbia, S.C.)