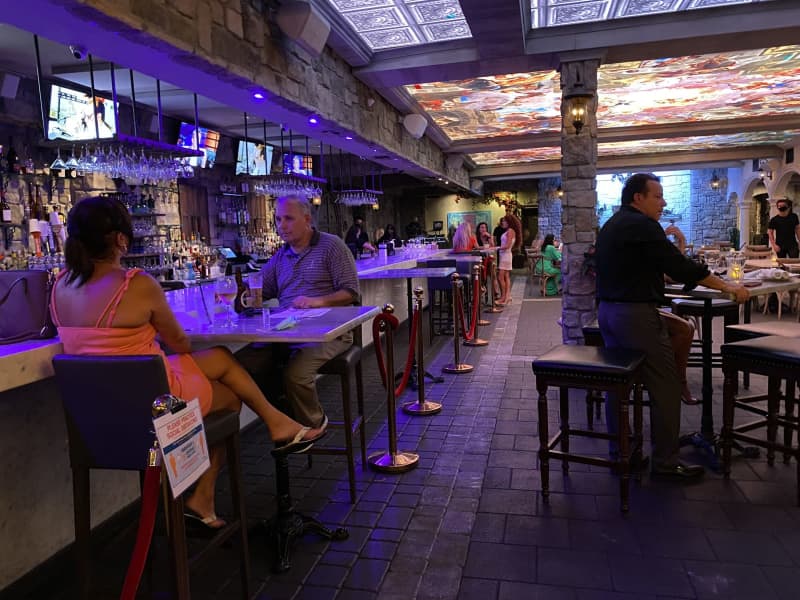 FORT LAUDERDALE, Fla. — Florida posted 5,266 new coronavirus cases Monday, down from the past two days but continuing the high daily counts that have halted attempts to reopen the state more broadly.
The Florida Department of Health, which posts the daily updates, reported 28 additional deaths.
The new cases tally falls below Saturday's record-breaking count of 9,585 but continues the high numbers that have prevailed over the past week, leading to beach closures and increased enforcement.
Broward, Miami-Dade and Palm Beach counties all have announced plans to close beaches over the Fourth of July weekend. Palm Beach County instituted a mask requirement, and Broward County launched a crackdown on bars and other businesses that violate social distancing restrictions.
Gov. Ron DeSantis, whose aggressive reopening plan has been criticized in light of the mounting case totals, said Sunday that the numbers showed more widespread testing and increased spread of the disease among younger people.
"This is socializing," he said at a news conference Sunday. "You're going to graduation parties. You're going out and doing different things."
He urged people to wear masks and avoid the three C's: closed spaces; crowded places with poor ventilation; and close contact settings.
"That's just the reality of how this thing likes to transmit," he said. "If you are sick or have symptoms, stay home and don't infect other people."
———
©2020 Sun Sentinel (Fort Lauderdale, Fla.)