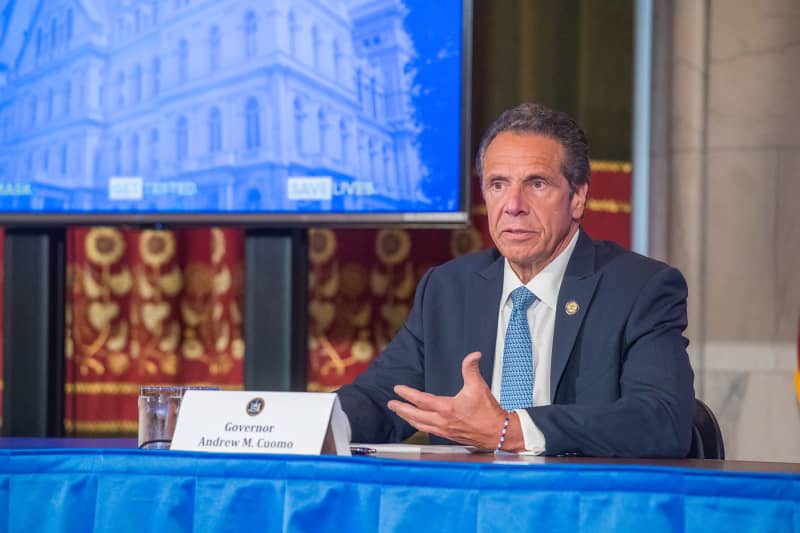 ALBANY, N.Y. — Gov. Andrew Cuomo doubled the number of states included in a travel advisory mandating visitors coming from areas hit hard by coronavirus must quarantine for two weeks.
Eight additional states reporting rising infection rates meet the threshold set by the governor last week.
"We now have 16 states that meet the formula for quarantine, so that has gone way up," Cuomo said during an interview Tuesday morning on NY1. "That's a very significant problem."
Eight states were included during the initial rollout of the order last week, but as the virus spreads throughout the country, Cuomo said travelers from California, Georgia, Iowa, Idaho, Louisiana, Mississippi, Nevada and Tennessee are now on the list.
The other states announced last Wednesday were Alabama, Arkansas, Arizona, Florida, North Carolina, South Carolina, Texas and Utah.
Under the travel advisory, individuals traveling to or returning to New York from states with increasing rates of COVID-19 are advised to self-quarantine for 14 days.
On Monday, Cuomo said that people flying into the Empire State will be asked to fill out forms that will aid the state's new policy.
Last week, Cuomo said violators will be subject to a judicial order, as well as fines of $2,000 for a first offense, $5,000 for a second offense, and $10,000 thereafter.
New Jersey announced earlier Tuesday that the order applies to the additional states as well.
While New York and New Jersey were the epicenters of the outbreak in March and April, both states have drastically reduced infections as states that eased restrictions earlier are now seeing significant upticks in cases.
———
©2020 New York Daily News