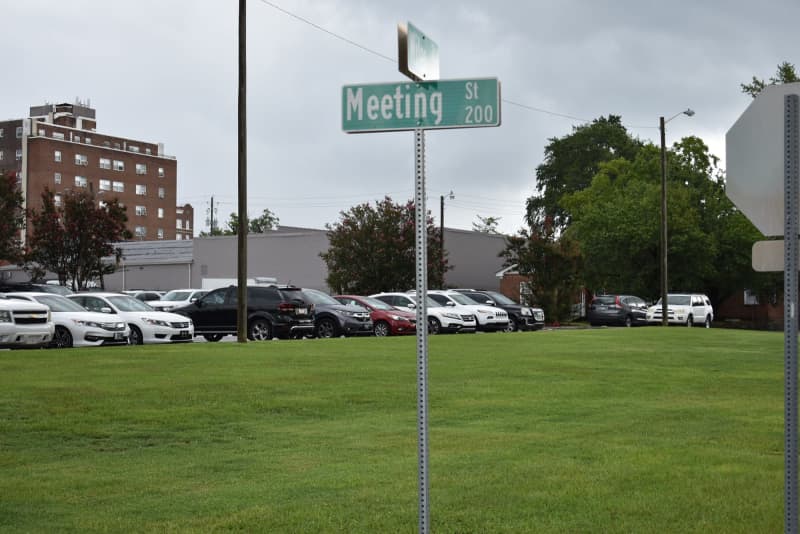 COLUMBIA, S.C. — A Confederate monument in South Carolina could be taken down after the Orangeburg City Council voted unanimously to remove the statue.
At a special meeting Tuesday, the city council returned from executive session and announced the result of the vote in the meeting that was streamed live.
But the monument won't be pulled down overnight. City Council's vote must be approved by South Carolina lawmakers at the State House as the statue is protected by the Heritage Act.
The Heritage Act, passed in 2000, requires a two-thirds majority vote by both chambers for any change to historical structures, parks, roads, or bridges that were named or dedicated for any historic figure or event. That threshold is difficult to meet.
"It is very important that we follow the process," before removing historical monuments, Orangeburg Mayor Michael Butler said during the special meeting. "We have no option but to follow the laws and the established protocol to move the statue. … We will follow the letter of the law and see what happens. In the City of Orangeburg we follow the law."
The monument that was erected in 1893 by the Orangeburg Confederate Monument Association, and is a 33-foot granite statue, which is topped with a bronze replica of Capt. John D. Palmer of the Hampton Legion, the Times & Democrat reported.
The monument is in Memorial Plaza in downtown Orangeburg.
Along with the vote, the City Council passed a resolution saying it is committed to eliminating racism.
"The City of Orangeburg recognizes that the legacy of slavery, institutional segregation and ongoing systemic racism directly deepens racial division, and the City of Orangeburg is committed to the elimination of racial division and the promotion of racial equity and justice and desires to express this commitment through this resolution," the council said, according to the Times & Democrat.
In addition to the resolution, City Council again voted unanimously to rename John C. Calhoun Drive in downtown Orangeburg. The Heritage Act also protects the street from being immediately renamed.
Calhoun was a former U.S. vice president and senator who was a slave owner in South Carolina.
A statue of Calhoun in Charleston was removed last week. Charleston's council and mayor voted unanimously to move it to "an appropriate site where it will be protected and preserved," the Associated Press reported.
A member of Orangeburg's City Council said during the meeting he hoped if his city's monument is removed it will be placed in a historical museum.
———
©2020 The State (Columbia, S.C.)