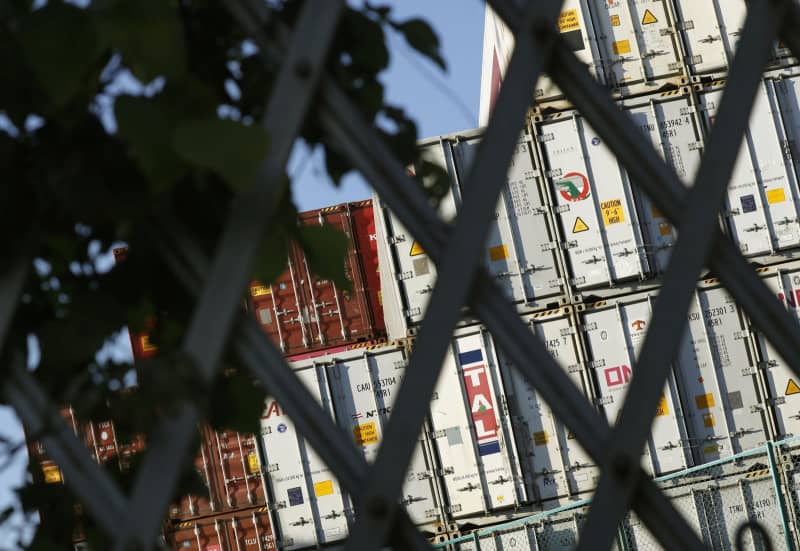 The U.S. deficit in trade of goods and services widened 9.7 percent in May from the previous month to $54.60 billion, with exports hitting the lowest level since November 2009 amid the coronavirus pandemic, the Commerce Department said Thursday.
U.S. exports dropped 4.4 percent to $144.51 billion, marking a fall for the third consecutive month. Imports declined 0.9 percent to $199.12 billion, marking the lowest level since July 2010.
By country, the U.S. goods trade deficit with Japan shrank 38.6 percent to $2.58 billion, the lowest level since May 2009. The goods trade deficit with China expanded 20.0 percent in the reporting month to $26.96 billion.
Under his "America First" mantra, President Donald Trump has pledged to reduce U.S. trade deficits with major trading partners and has reached partial trade deals with Japan and China.
But the pandemic, which was first detected in China late last year, has affected trade worldwide as businesses have shuttered and people have stayed at home in an effort to slow the global spread of the highly contagious virus.
The department said the declines in exports and imports continued in May as many businesses were operating at limited capacity or ceased operations completely, and the movement of travelers across borders was restricted.
The global trade figures are measured on a balance-of-payments basis after seasonal adjustment, and the country-by-country and regional breakdowns are based on unadjusted customs-cleared data.