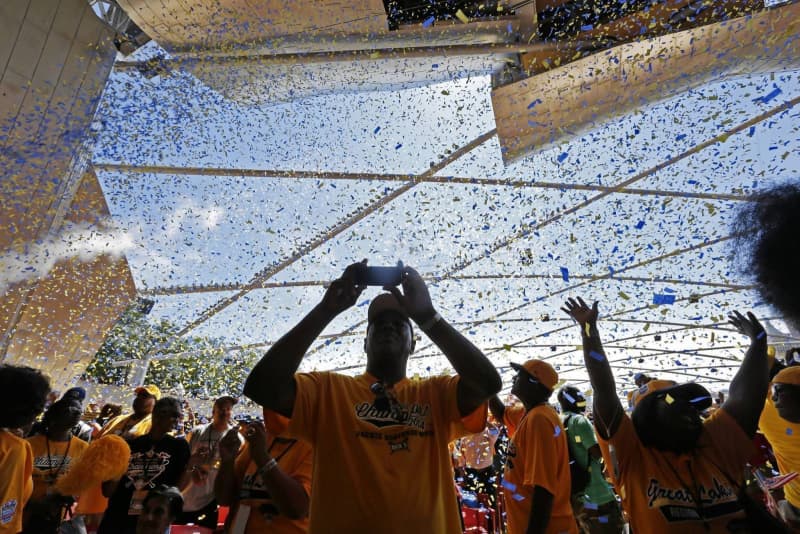 CHICAGO — Parents of the Jackie Robinson West team that had its Little League World Series national title stripped due to players' ineligibility may proceed with their lawsuit seeking reinstatement of the championship, a court has ruled.
The ruling is the latest twist in a story that first captivated fans when the team of African American boys from Chicago's South Side won the national championship in 2014.
After the title, an administrator from a rival suburban league complained that the team had taken players from outside its territory, which would have made them ineligible.
A Little League Baseball investigation initially cleared the team, but upon further investigation found that officials from the district that Jackie Robinson West represented had used a falsified boundary map.
Little League Baseball removed the officials and dissolved the district.
On behalf of their children, who were 11 and 12 at the time they won, the parents alleged that Little League Baseball Inc. failed to abide by its own regulations and should have verified players' eligibility before the championship tournament, not afterward.
If the allegations are true, the Illinois Appellate Court ruled Tuesday, they would be sufficient grounds for the suit, "given the parents and players' investment of time and money in the organization."
"The players suffered a distinct injury in fact by the stripping of their hard-won championship title, which would be redressed by reinstating the championship title," the court ruled. "The allegations thus were sufficient to establish appropriate standing for plaintiffs to raise the claim."
The appellate court upheld the trial court's dismissal of most of the allegations in the suit. But the higher court let stand four counts of the suit, including alleged breach of implied contract. The court stated that "reinstatement of the championship title is a possible remedy."
The suit also claimed that the cable sports channel ESPN and its commentator Stephen A. Smith had committed defamation and inflicted emotional distress by falsely accusing the parents of taking part in the scheme.
The court, in rejecting the claim, noted that though Smith said the parents should be "ashamed," he never named them on air.
After their championship, the team met with President Barack Obama at the White House and attended a Major League Baseball World Series game. After the revocation, Little League International President Stephen Keener said no one should blame the players, who appeared not to know of the rule violations.
———
©2020 Chicago Tribune