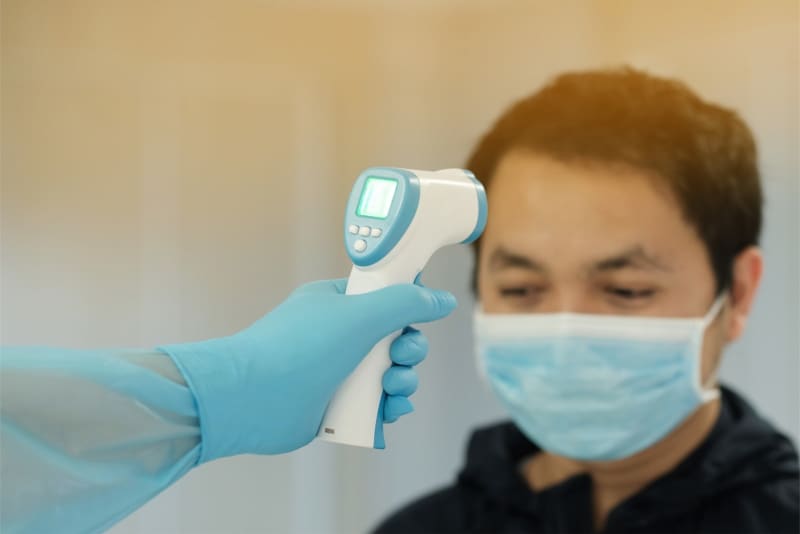 MIAMI — Miami Dade College plans to bring back as many students, faculty and staff as possible to its campuses this fall with a strict measure that other large universities in South Florida won't implement: temperature checks.
The largest community college in the country — with approximately 120,000 students — drafted a three-phase reopening plan that is "general on purpose" to adapt to the fluctuating pandemic conditions, said Lenore Rodicio, the executive vice president and provost. MDC will adhere to local, state and national guidance but will apply stricter rules if necessary.
"It's a flexible plan," she said. "What we wanted to do was create a framework for decision-making, rather than outlining what we're going to be doing two and a half months from now. Many of the conditions are changing almost on a daily basis, so we didn't want to make assumptions."
At the beginning of its first summer term, June 1 — after the county had already moved into Phase 1 of the state's reopening plan — the college activated its own Phase 1, which keeps most classes remote except for a few that can't be taught in a virtual setting, like cooking, fashion, law enforcement, and medical and pilot training. Also, the rules only allow essential personnel and others needed for those face-to-face courses to visit the campuses.
MDC is using low capacity in classrooms, social distancing, extra cleaning and a mandatory use of facial coverings everywhere to prevent the spread of the coronavirus that is called SARS-CoV-2 and causes COVID-19.
For temperature checks, the college set up at least one checkpoint, staffed mainly with public-safety personnel, at each of its eight campuses. MDC staffers received training on how to use infrared forehead thermometers as well as how to survey visitors to see if they have any symptoms, have recently traveled, or have had contact with COVID patients.
Visitors who pass the screening receive wristbands (the color varies each day) before entering MDC buildings. Staff inside check visitors' wristbands.
"Public-safety staff is being very vigilant. You can see them glance down at your wrist to make sure you have the right color of band," Rodicio said. "I've been stopped a couple of times and asked to show my ID and what my purpose for being on campus is, so we have a pretty tight process right now."
If a visitor's temperature is too high, that person must sit in a designated area for a few minutes and have a second check to see if the elevated number is a fever or it's due to walking under the Florida sun. If visitors fail the temperature check twice, MDC staff adds their names to a list of people who have to show medical clearance the next time they try to enter.
The University of Miami and Florida International University will ask community members this fall to take their own temperatures and answer some questions on mobile apps on a daily basis. But Rodicio said MDC has issues with that method.
"We're looking at what they're doing, but we have some concerns with the self-reporting in terms of the accuracy and reliability of that, so our preference right now is to do the temperature checks and screenings," she said.
MDC's reopening plan launches Phase 2 when "cases continue to decrease in the local region within a 14-day cycle." The college would only advance to that phase if the county does so too.
Phase 2 permits more in-person teaching and for more workers to come to campus, especially those who provide student services, like tutoring and advising, Rodicio said. Phase 3, eventually, allows for an unrestricted number of people to visit.
For its second summer term, scheduled to start July 13, MDC will remain in Phase 1. But Rodicio said she hopes the number of COVID cases reported in the area and local government restrictions let the college transition to Phase 2 by Sept. 1, the first day of its fall term.
Rodicio said MDC has labeled all fall courses as "blended" while it assigns a learning model to each. The three options are face-to-face, online and hybrid. MDC will first give on-campus availability to classes that can't be taught online, like labs, cooking and fashion. Second priority will be given to classes that could be taught online, but that work better in person, like English classes for non-native speakers.
How many people will return to MDC campuses for in-person work depends on how much the temperature-check system can be expanded.
"It's easy for us to do this now because there's such a limited number of people on campus," Rodicio said. "Once we start bringing more people, then we'll test if current checkpoints are enough or if we'll need more. We'll test our capacity and determine what we can allow."
———
©2020 Miami Herald