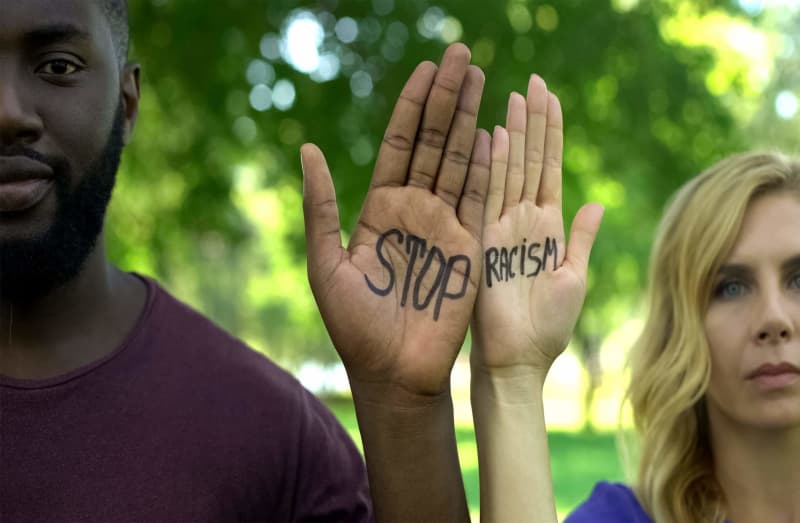 A recent study linked colorblind ideology to inaction against prejudice among university students. Empathy towards out-groups and positive/negative emotions during intergroup interactions partly explained this relationship. These findings were published in the American Journal of Community Psychology.
Research suggests that many Americans believe that racism is no longer a problem in the United States. These attitudes, referred to as colorblind racial ideology, deemphasize racial differences and have been linked to reduced concern with racial minorities and greater acceptance of racist behaviors in others. Study authors Jacqueline Yi and her team propose that these attitudes serve as a legitimizing ideology that supports the status quo.
"Through the denial and minimization of institutional racism, colorblindness reifies the belief that racial inequalities are fair and rational," Yi and colleagues say.
"Thus," the authors add, "in the current study we examine how greater colorblindness may be associated with less action, specifically by exploring one's confidence in and likelihood of engaging in self-directed and intergroup action."
To help explain the link between colorblindness and inaction, the researchers considered the variables of intergroup empathy and positive and negative emotions towards out-groups.
Study 1 involved a survey that measured colorblindness among 1,125 university students by assessing their unawareness of racial privilege, institutional discrimination, and racial issues. Participants were categorized as either white, belonging to an underrepresented racial minority group (African American, Latinx, Native American, Hawaiian/Pacific Islander, or Multiracial), or Asian American.
The questionnaire measured confidence in self-directed action and intergroup action towards prejudice. Participants additionally completed measures of intergroup empathy, which assessed subjects' feelings of concern towards the inequalities experienced by other groups. Finally, subjects were asked to rate positive and negative emotion words in the context of hypothetical interactions with out-group members.
Across all three racial groups, results showed that subjects scoring higher in colorblindness showed less intergroup empathy and were less confident in self-directed and intergroup action against prejudice. Furthermore, white and underrepresented racial groups who scored high in colorblindness showed less positive emotion and more negative emotion towards out-groups, although Asian Americans high in colorblindness did not. Moreover, structural modeling found that intergroup empathy and positive emotions towards interactions with other groups partly explained the link between colorblindness and confidence in action.
In Study 2, researchers wanted to look further than confidence in action and measure subjects' perceived likelihood of taking action. A sample of 1,356 university students filled out surveys that again measured colorblindness and intergroup empathy. Students were asked to rate how likely they would be to engage in certain actions when faced with prejudice, again differentiating between intergroup action and self-directed action.
Similar to the first study, results showed that across all three racial groups, students higher in colorblindness scored lower in intergroup empathy and rated themselves less likely to take self-directed action when facing prejudice. For white and underrepresented racial groups, but not for Asian Americans, colorblindness was also associated with decreased likelihood of taking intergroup action. Moreover, intergroup empathy partly explained the link between colorblindness and the likelihood of taking action.
The two studies provide compelling evidence that colorblindness provokes inaction towards prejudice. The authors highlight the fact that similar effects were found across all racial groups, suggesting that the acceptance of colorblind ideology might prevent members of racial minority groups from acting against prejudice in the same way it does for majority group members.
Yi and colleagues address the fact that their study is unable to draw conclusions on the direction of the relationship between colorblindness, affective variables, and inaction. The ordering of these variables leads to different inferences. "For example," the authors say, "by first developing positive, diversity-related affect and attitudes, one may begin to challenge their colorblindness and increase their motivation to take action. In contrast, getting involved in actions by participating in social justice organizations may also decrease colorblindness." Future longitudinal research could explore these possible directions.
The study, "Racial Colorblindness and Confidence in and Likelihood of Action to Address Prejudice", was authored by Jacqueline Yi, Nathan R. Todd, and Yara Mekawi.TrendMD v2.4.8