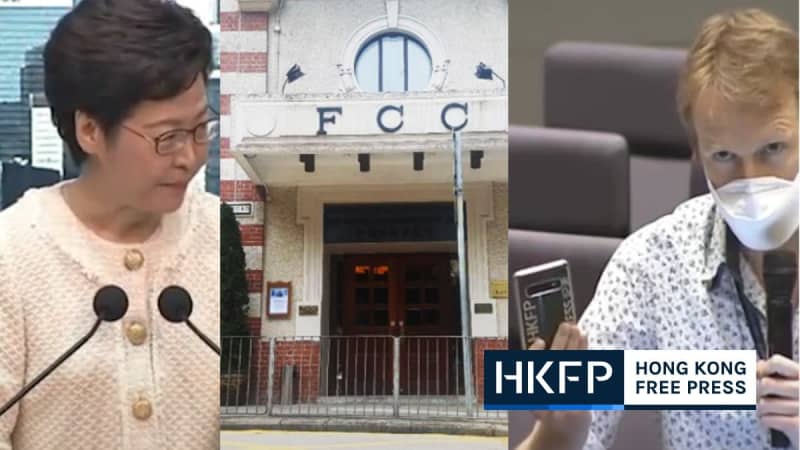 Hong Kong Chief Executive Carrie Lam has said she will give guarantees about press freedom to the Foreign Correspondents' Club [FCC] if they also give "a 100% guarantee that they will not commit any offences under this piece of national legislation."
Lam was asked by HKFP about the letters the club had written asking her for assurances that journalists would be able to write on any topic, and will not be ordered to remove content, under the controversial national security law enacted last week.
"It is not a question of me standing here to give you a guarantee of what you may or may not do in the days and weeks and years ahead," she said on Tuesday at a weekly press briefing. "But the law has clearly defined the four types of acts and activities which we need to prevent and curb and punish in accordance with the law."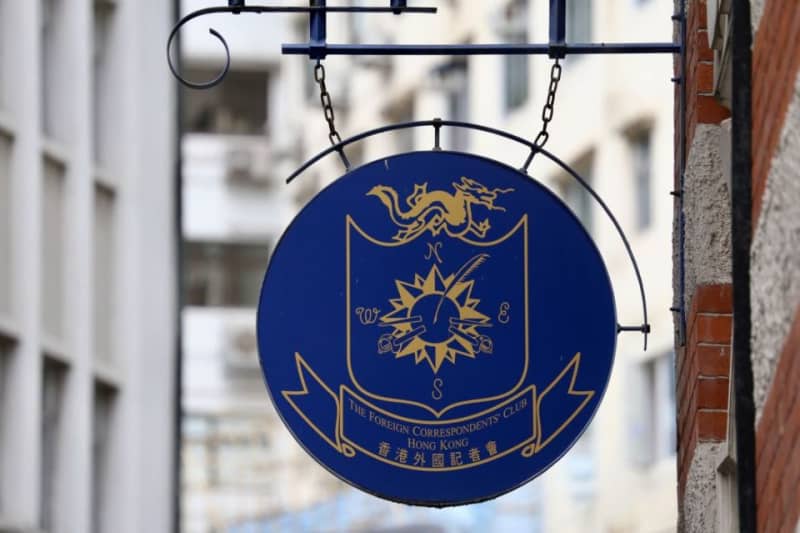 Lam added that article 4 of the legislation protects press freedom.
Surveillance and searches
The FCC's latest letter came after the government failed to address the concerns of the press club in light of Beijing's new national law for the city, with broadly defines offences against secession, subversion, terrorism and foreign interference.
As of Tuesday, police have been empowered to conduct searches at private properties without a warrant, freeze assets, intercept communications and require publishers to remove information.
Publishers face a fine of HK$100,000 and one year of imprisonment for failing to cooperate with the authorities if they seize electronic devices and demand information is removed. Service providers who fail to comply with requests for relevant identification records or decryption assistance are liable upon conviction to a fine of HK$100,000 and six months behind bars.
Hong Kong Journalists Association Chair Chris Yeung said on Tuesday that Lam's comments had a chilling effect that restricted reporters from exploring certain topics: "What Lam said gave the impression that press freedom is not protected… Reporters may feel the pressure to remove certain content on media platforms."
In response to Lam's comments, president of the FCC Jodi Schneider told HKFP they will issue a statement later on Tuesday.
Last week, Paris-based international NGO Reporters Without Borders (RSF) called on democracies to take "immediate action" to prevent Beijing from "stifling" Hong Kong's press freedom. The watchdog accused China as pursuing to establish a "new world media order" under the newly-enforced national security law.