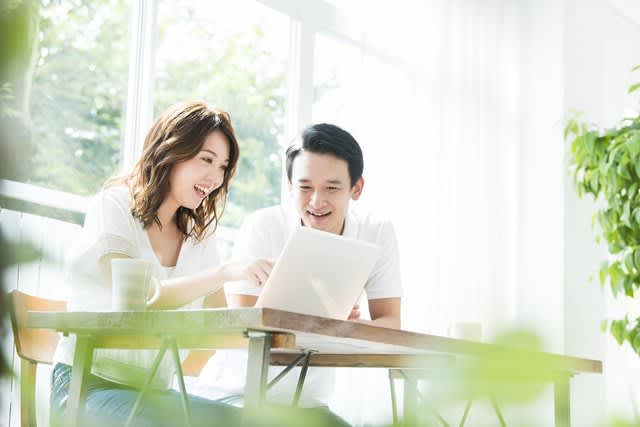 Getting Your Internet Set Up in Japan
The Internet is an indispensable part of our lives. If you're planning to stay connected online in Japan, getting a plan with an Internet provider is one of the first things you should do. However, many people may put off signing contracts due to complicated procedures and language barriers.
In this article, we explain how to choose and sign up with the best Internet Service Provider (ISP) for you and essential points to consider when getting connected online in Japan. This article focuses on those seeking long-term Internet contracts (typically one or more years). Those looking for short-term plans are encouraged to consider these options.
If you are concerned about signing a contract in Japanese, we suggest applying for GTN Mobile's fiber-optic Internet service (GTN Hikari) as it provides support in six languages, including English, Chinese, and Korean.
Connecting to the Internet in Japan
1. Broadband Internet Services, Things to Know about Getting Connected
2. How to Sign Up, Points to Consider Before Signing a Contract
3. Pros, Cons, and Price Comparison of Each Provider
Types of High-Speed (Broadband) Internet in Japan
There are two main types of Internet connections available in Japan: wired (fixed line) and wireless. Their respective features are detailed below.
There are data limitations and more security risks than a wired network connection.
Wired Network Connection
Wired broadband services in Japan include fiber-optic (光 or "hikari") and ADSL lines.
A fiber-optic line is the current mainstream fixed-line Internet in Japan. Fiber-option has a fast network connection and supports large amounts of data transmission.
In the past, fixed-line data services used old-fashioned broadband connections called ADSL. Although the basic rate for this type of Internet is inexpensive, the connectivity is slow, so new applications for ADLS are no longer being accepted. ADLS services will end completely by January 2023.
Wireless Network Connection
Wireless network connections use Wi-Fi devices and help you connect to the Internet—both indoors and outdoors—via a mobile router.
If you're traveling or planning a short stay in Japan, a pocket Wi-Fi (portable wireless router) is the best option.
However, those who live in Japan should consider signing up for high-speed fiber-optic Internet with stable network connectivity. Below, we explain how to subscribe to a fiber-optic Internet service provider.
Points to Consider When Getting Connected - Internet Service Providers and Subscription Packages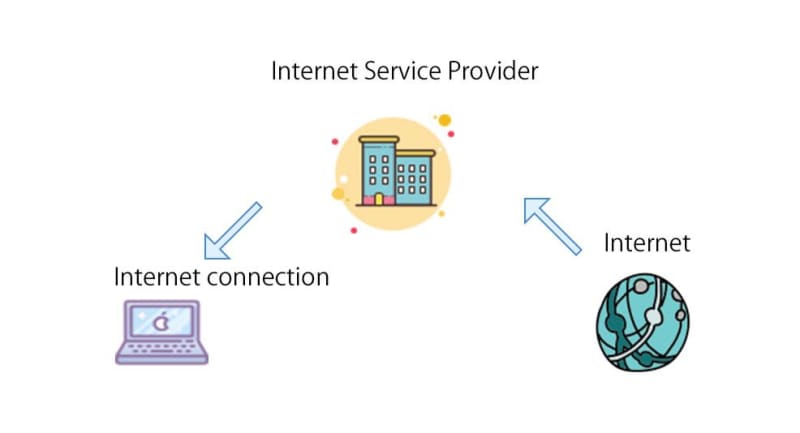 When you sign up to receive Internet service in Japan, you will have a contract with two companies: a telecommunications carrier and a service provider.
A telecommunications carrier is the network operator that provides all the cables and installations needed to connect to the Internet. In Japan, NTT East, NTT West, KDDI, and cable television companies operate these services.
Your Internet service provider (ISP) enables Internet connection via optical fibers provided by the telecommunications carrier. In other countries, your ISP will also ensure the correct connections are being made. In Japan, however, you have to make two separate contracts with the network operator and the ISP.
Recently, however, subscription packages have become available that allow customers to bundle their broadband line with an ISP. If you're unsure what to choose, we suggest taking advantage of these bundled packages, which enable you to take care of your bills in one payment.
How to Sign up for an Internet Service Contract in Japan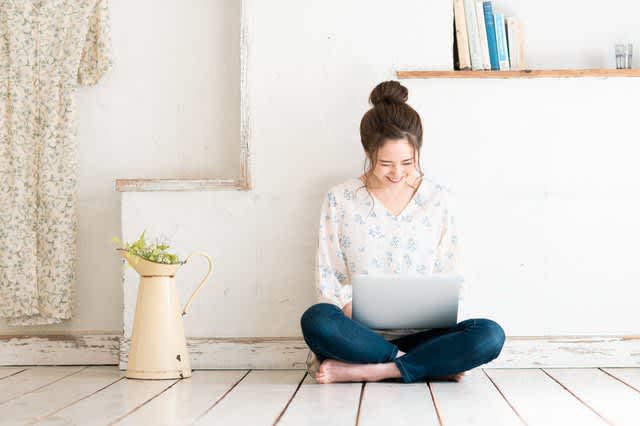 When signing up for fiber-optic Internet service, you must apply for a new contract on the official website of each service provider. Enter the information required to sign up, such as whether you live in an apartment or a stand-alone house, your address, and your full name in Japanese.
If you have difficulty entering the information in Japanese, please refer to the following internet service providers that offer English support.
Before Signing the Internet Contract - Cable Installment Wait Times and Prices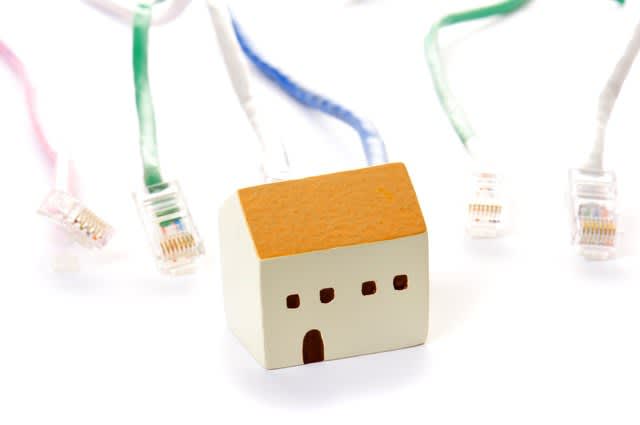 Depending on where you live, it might be necessary for the network operator to visit your house and install the cables needed for the Internet connection in your home. If the previous tenant has installed a fiber-optic line, you can use it right away by setting up a router.
New homes with no prior tenants, however, will require the cable installation. Although it depends on the provider, the installation fee ranges from 15,000 to 30,000 yen for apartments and condominiums. Cable installation in a stand-alone home will cost, on average, between 20,000 to 40,000 yen. However, there are frequent, special deals offering free installation, so if the timing is right, you can receive a bargain when getting your Internet set up.
Additionally, it is vital to check the schedule for your fiber-optic line installation. It usually takes between two weeks to a month from the time you applied until your fixed-line Internet connection can be installed.
Nevertheless, it's inconvenient to be unable to connect to the Internet. Until the service is available at your residence, it is highly suggested to use a pocket Wi-Fi router temporarily.
Pros, Cons, and Price Comparisons of Each Provider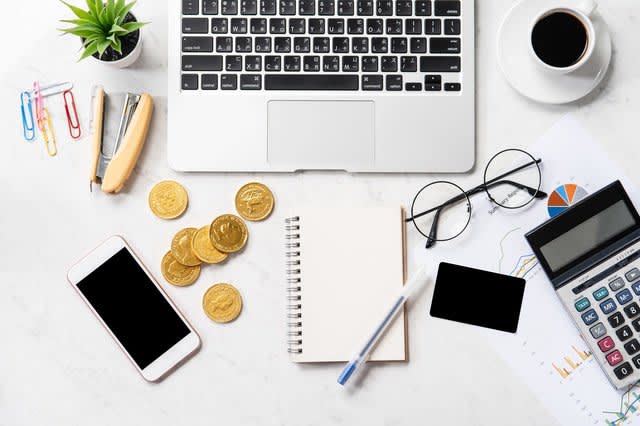 We introduce below our recommended fiber optic package plans you can sign up for in Japan. The table below summarizes the pros and cons of each Internet service provider, including a price comparison.
Rates vary depending on the type of plan and number of years on a contract. In addition to the usage fees, there may be handling fees, and cancellation payments billed to your account.
If you are unsure about signing up in Japanese, we recommend GTN Hikari, which provides customer support in six languages (English, Chinese, etc.).
GTN Hikari
GTN Hikari provides a fiber-optic internet connection whose performance is equivalent to SoftBank Hikari (see below). GTN Hikari is available in six languages, including English, Chinese, Korean, Vietnamese, Nepali and Indonesian. You can sign up for the service in one of these languages on their website.
GTN's multilingual staff handles everything from contracting to installation and cancellation procedures. Employees will assist you every step of the way. If any problems arise, you can contact GTN, and they will swiftly help you resolve it.
New subscribers can currently receive a free Wi-Fi router.
Click here for GTN Hikari inquiries and to apply
NURO Hikari
NURO Hikari is synonymous with speed. In fact, it's the fastest Internet connection in Japan using GPON (Gigabyte Passive Optical Network), a fiber-optic telecommunications technology with transmission speeds of up to 2 Gbps of downstream bandwidth.
The maximum downstream transmission-speed of a typical fiber-optic line is 1 Gbps. In other words, this technology is twice as fast as the standard speed. However, there are some disadvantages, such as its limited coverage area and costly installation fee. The available coverage areas as of June 2020 are as follows:
Kanto Region: Tokyo, Kanagawa, Saitama, Chiba, Ibaraki, Tochigi, and Gunma prefectures
Kansai Region: Osaka, Hyogo, Kyoto, Shiga, and Nara prefectures
Tokai Region: Aichi, Shizuoka, Gifu, and Mie prefectures
Kyushu Region: Fukuoka and Saga prefectures
Hokkaido Region: Ishikari, Eniwa, Ebetsu, Otaru, Sapporo, and Chitose municipalities
*The information is current as of July 2020.
This service is unavailable in many areas and municipalities. For more information, please check the NURO Hikari service area page (Japanese).
Click here for details and to apply to NURO Hikari
SoftBank Hikari: SoftBank Air Requires No Installation
SoftBank Hikari is a fiber-optic connection provided by SoftBank, a major telecommunications carrier in Japan. Yahoo! BB is the broadband provider, while NTT East and West's fiber-optic network is used for the connection. Softbank Hikari is offered as a package plan, so you don't need to sign up two separate contracts for the network operator and the provider.
SoftBank Hikari offers "Ouchi-Wari Hikari" ("Home Discount Hikari"), a discounted monthly fee exclusive to SoftBank mobile phone users. You'll receive a discount of up to 1,100 yen every month by having both your Internet connection and mobile phone services provided by SoftBank.
The disadvantages of this service are that various options may be added automatically at the time of contract and the price may increase (*the options can be canceled) and that the speed of the connection may be slow at certain times of the day.
SoftBank offers another Internet connection service calledClick here to see details and apply for SoftBank Air (Japanese), which is also popular. It is recommended to those who want to use the Internet immediately without waiting for cable installation.
Click here to see details and apply for SoftBank Air (Japanese)
SoftBank Hikari official website: https://www.softbank.jp/en/internet/
au HIKARI
au HIKARI is an Internet connection provided by KDDI, a major telecommunications carrier. It uses either NTT East and West's fiber-optic networks or KDDI's own fiber-optic network. Subscribers can enjoy transmission speeds that reach up to 1 Gbps.
Although the area covered by this service is limited, they also offer a stand-alone house plan with maximum transmission speeds of 5 Gbps or 10 Gbps.
It's very convenient to have a contract for both au HIKARI and KDDI's "au" mobile phone or tablet services. You can take advantage of the "au Smart Value" program, which offers discounts from 500 yen up to 2,000 yen per month on mobile phone bills. Plus, the discount is applied to up to ten mobile connections per household, so if you have a large family, you'll save money.
Click here to see details and apply for au HIKARI (Japanese)
au HIKARI official website: https://www.au.com/english/internet
docomo Hikari
docomo Hikari is a fiber-optic connection provided by NTT docomo, one of Japan's major mobile telecommunication companies. This Internet service is cheaper in comparison to other connections provided by mobile communication carriers and has a large number of users.
If you sign up simultaneously for an Internet connection and a smartphone or tablet, you will receive a permanent 1,000 yen discount on your mobile phone bill. This discount applies to all family members of docomo users; getting your entire family to switch to docomo mobile phones when you sign up for the docomo Hikari Internet connection is one way to take advantage of these savings.
According to some docomo Hikari users, the connection speed is slow at times. However, rather than a problem with the network connections, apparently, the speed has more to do with the service provider you choose.
There are 24 different providers of docomo Hikari, so try to select one that has a reputation for fast connection speeds, and there should be no problem.
docomo Hikari official website: https://www.nttdocomo.co.jp/english/hikari/
BIGLOBE Hikari
This fiber-optic connection is provided by BIGLOBE, a leading internet service provider in Japan. The monthly fees and broadband transmission speeds are in the average range, but some of the features of this service cannot be found elsewhere.
For example, users can take advantage of IPv6, a high-speed data transmission technology. This feature ensures stable data transmission with minimal delay, even at night, when communication lines tend to be congested. To use this feature, you need to subscribe to the fiber optic phone service (500 yen/month).
BIGLOBE has a partnership with au, so if one of your family members uses au, you can take advantage of either the au Smart Value discount or the au Set Discount, a monthly discount on the BIGLOBE Hikari connection.
Another advantage of this connection is that it can be used anywhere in Japan, so also in regions that are not covered by au Hikari.
Click here to see details and apply for BIGLOBE Hikari (Japanese)
FLET's Hikari
FLET's Hikari is a fiber-optic connection provided by NTT. If you live in Eastern Japan, you will sign up with NTT East, and if you live in Western Japan, you will sign up with NTT West. This connection is not available as a set package, so a separate contract with a provider is required.
However, the company offers a plan called Provider Pack. By choosing this plan, you can save yourself the trouble of signing a separate contract with a provider. A variety of benefits are available, so please check the official website if interested.
FLET'S Hikari (NTT East) official website: https://flets.com/english/
FLET'S Hikari (NTT East) official website: https://flets-w.com/english/
Additional Information
You may come across the term "fiber-optic collaboration" (光コラボレーション) when searching for an Internet service provider. A fiber-optic collaboration is a type of service in which NTT East and West sell fiber-optic connections wholesale to mobile phone carriers and other companies.
For example, Softbank Hikari, au Hikari, and Docomo Hikari all use the fiber-optic network operated by NTT East and West. Each company is a provider that collaborates with the fiber-optic network, offering Internet connection in combination with their services.
Understand the Procedures and Get Your Internet Connection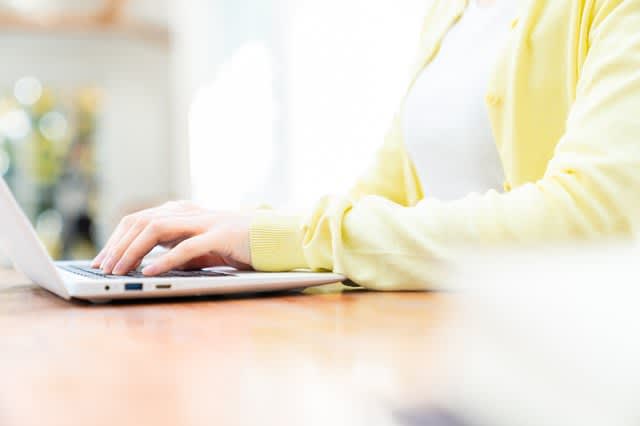 In order to get Internet service in Japan, you will need to sign contracts with two separate companies: the network operator and the internet service provider. Many set packages, like the ones introduced above, make it possible to sign both contracts in one single procedure.
In many cases, the contract details, procedures, and services may be different from those abroad, so it's vital to try to understand the content of your contract to enjoy your Internet to its fullest.
Download the MATCHA app for living and travel: Apple Store | Google Play Store