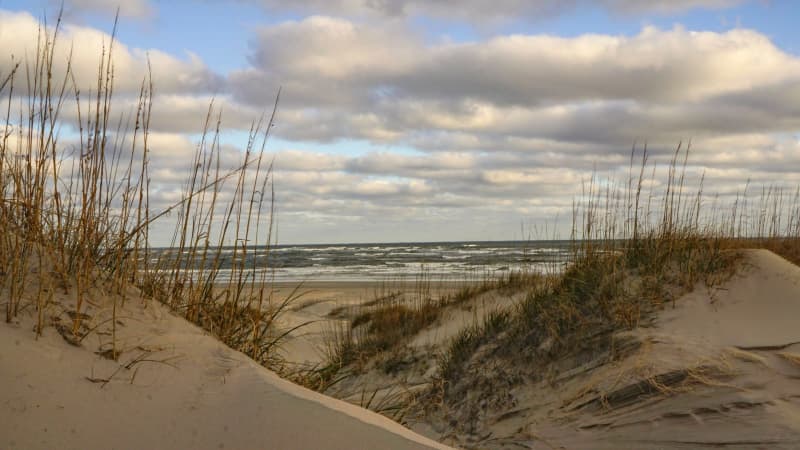 CHARLOTTE, N.C. — Tropical Storm Fay has formed just east of the Outer Banks off the coast of North Carolina, forecasters said Thursday.
In a 5 p.m. update Thursday, the National Hurricane Center said Fay was about 40 miles east of Cape Hatteras moving north at 7 miles per hour with maximum sustained wind speeds of 40 mph.
A Tropical Storm Warning is now in effect for much of the northeastern seaboard, including New Jersey, Rhode Island and Long Island.
"A northward to north-northeastward motion at a faster forward speed is expected over the next couple of days," forecasters said. "On the forecast track, the center of Fay is forecast to move near the mid-Atlantic coast on Friday, and move inland over the northeast United States on Saturday."
Data collected by an Air Force Reserve reconnaissance aircraft shows Fay's sustained wind speeds have reached 45 miles per hour with some stronger gusts. Fay is expected to strengthen overnight, then weaken "after the center moves inland on Saturday."
At least 3 to 5 inches of rainfall is expected across the mid-Atlantic as Fay moves north, according to the hurricane center.
"Gusty winds are also possible along the North Carolina Outer Banks today, and along the mid-Atlantic and southern New England coasts Friday and Saturday."
Waterspouts — tornadoes over water — are also a possibility, forecasters have said. Two waterspouts formed off the coast in connection with a downpour, but were not credited with causing any damage.
The National Weather Service office at Morehead City is forecasting an 80% chance of rain on the Outer Banks, including bands of rain moving inland. Those bands will produce "locally heavy downpours" on the coast. Wind gusts could reach 30 mph.
Forecasters say there is also a chance for dangerous rip currents late Thursday afternoon on Outer Banks beaches from Duck south to Cape Lookout. Rip currents are known to pull swimmers out to sea and are often blamed for drownings along the coast.
The National Weather Service in Raleigh said the storm "will not pose any weather threat to central N.C."
———
©2020 The Charlotte Observer (Charlotte, N.C.)