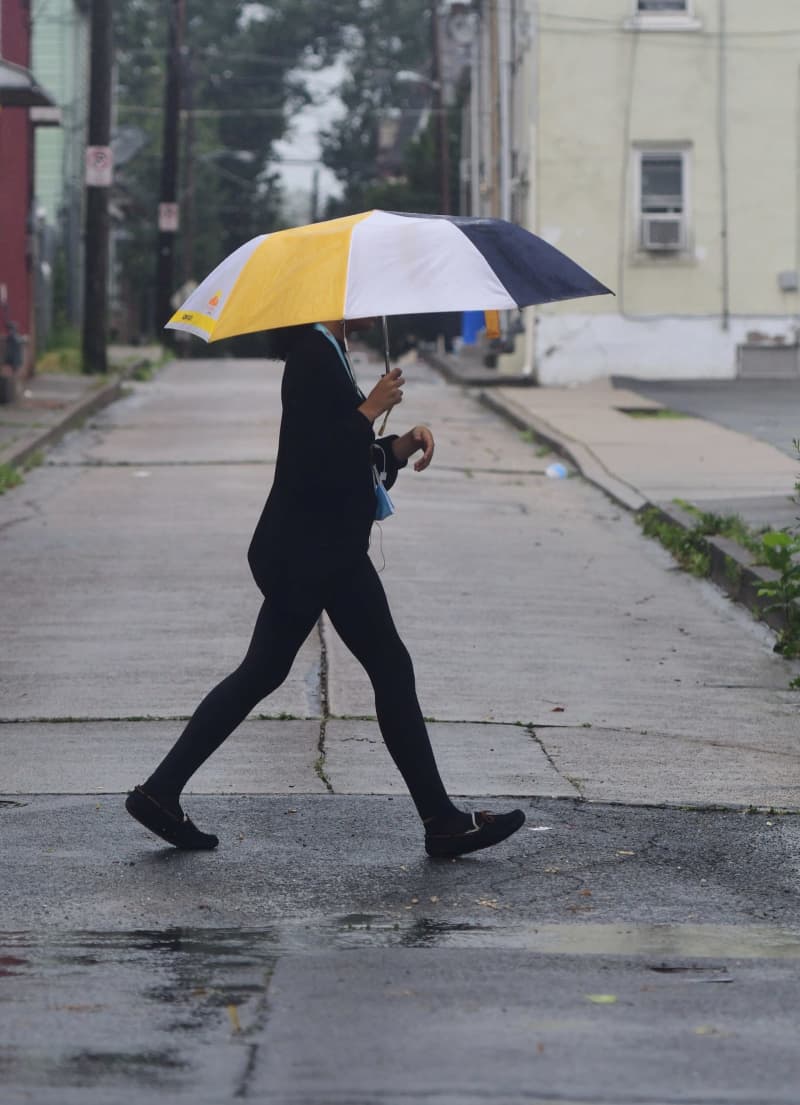 ORLANDO, Fla. — Tropical Storm Fay disintegrated into a post-tropical system over eastern New York Saturday and is expected to fully dissolve by late Sunday, according to the National Hurricane Center.
In the latest and final public advisory on the system, the National Hurricane Center said Fay's remnants were located about 30 miles south of Albany, New York, moving north at 17 mph with sustained winds of 35 mph with higher gusts.
"A north-northeastward motion at a faster forward speed is expected today, tonight and Sunday," forecasters said. "On the forecast track, the center of the post-tropical cyclone will continue to move across portions of eastern New York this morning, then across northwestern New England later today and over southeastern Canada tonight and Sunday."
No coastal watches or warnings are in effect, the NHC said.
The storm made landfall Friday afternoon near Atlantic City, New Jersey.
Fay started as a low-pressure system that formed off Florida's Gulf Coast last weekend. It produced thunderstorms and flood threats as it migrated across Florida's Panhandle and then over Georgia and the Carolinas before finding its way over the Atlantic Ocean waters and becoming the sixth named storm of the 2020 hurricane season on Thursday evening.
In its tropical storm form, Fay grew slightly overnight to 50 mph and ramped up to 60 mph Friday morning.
As it dissolves over land, the post-tropical cyclone is expected to produce 1 to 2 inches of rain with some isolated areas of 4 inches from eastern New York into portions of New England.
NHC forecasters said this rain may result in flash flooding and there is a chance for rapid small stream rises, although widespread river flooding is not expected.
The 2020 hurricane season had already seen five previous named tropical storms with two early systems, Tropical Storm Arthur and Tropical Storm Bertha forming in May. Tropical Storm Cristobal formed from a system that developed on the first day of the official season, which runs from June 1-Nov. 30 and Tropical Storm Dolly formed later in June. Tropical Storm Edouard quickly formed and fizzled out this week, becoming post-tropical in the north Atlantic by Monday night.
The 2020 hurricane season names are: Arthur, Bertha, Cristobal, Dolly, Edouard, Fay, Gonzalo, Hanna, Isaias, Josephine, Kyle, Laura, Marco, Nana, Omar, Paulette, Rene, Sally, Teddy, Victy and Wilfred.
———
(Orlando Sentinel staff reporter Richard Tribou contributed to this report.)
———
©2020 The Orlando Sentinel (Orlando, Fla.)