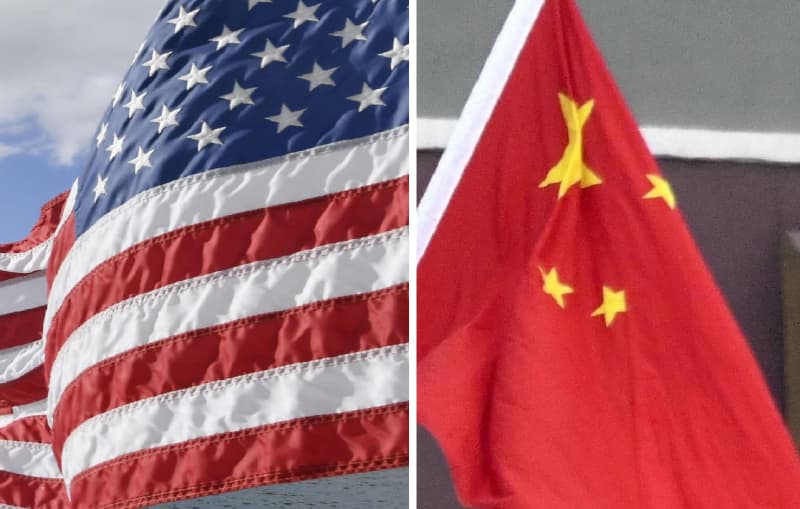 The U.S. government said Monday that it is taking a tougher stance against China's maritime assertiveness in the South China Sea, calling Beijing's claims to offshore resources across most of the disputed waters "completely unlawful."
The United States seeks to defend a rules-based international order in the area and oppose any attempt to use coercion or force to settle disputes, but such interests shared with many U.S. allies have come under "unprecedented threat" from China, Secretary of State Mike Pompeo said in a statement.
"The United States champions a free and open Indo-Pacific. Today we are strengthening U.S. policy in a vital, contentious part of that region -- the South China Sea," he said.
The statement came as U.S.-China tensions tick up over Beijing's move to tighten its grip on Hong Kong through the implementation of a national security law, as well as over the coronavirus pandemic and other issues.
China's activities in the South China Sea -- home to some of the world's busiest sea lanes -- have included island-building and base construction activities in the Spratly Islands, claimed in whole or in part by China, Taiwan, Vietnam, Brunei, Malaysia and the Philippines.
"Beijing uses intimidation to undermine the sovereign rights of Southeast Asian coastal states in the South China Sea, bully them out of offshore resources, assert unilateral dominion, and replace international law with 'might makes right,'" Pompeo said.
"The world will not allow Beijing to treat the South China Sea as its maritime empire. America stands with our Southeast Asian allies and partners in protecting their sovereign rights to offshore resources," he added.