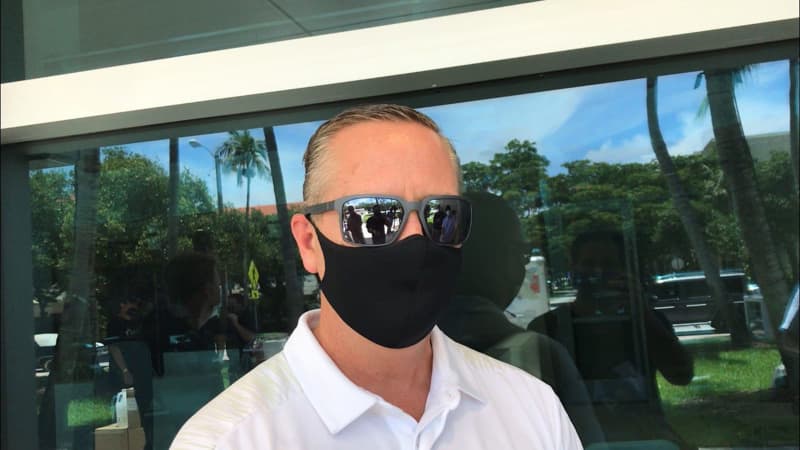 The latest college football development has transpired for the University of Miami and its fellow league members. And though it seems minor on the surface, it's likely rolling toward more significant news.
The Atlantic Coast Conference announced Monday that it "has postponed its virtual ACC Football Kickoff media event until further notice."
The "virtual" event, usually held in person on site in Charlotte, North Carolina, was originally scheduled online for July 21-23 in light of the coronavirus pandemic. Each ACC school has its head coach speak, as well as two high-profile players.
Monday's announcement seems to be snowballing toward what almost seems like the inevitable collapse of the 2020 college football season. And that's knowing that major conferences such as the ACC have already announced they will only play fellow conference members, should the season proceed.
"Any future decisions and announcements will take place at the appropriate time," the ACC included in Monday's statement.
UM was scheduled to begin mandatory football workouts on Monday, with the first day of fall camp scheduled for Aug. 7.
UM athletic director Blake James did say previously that he'd welcome the opportunity to schedule a 2020 game against Notre Dame, which belongs to the ACC in all sports except football.
On Friday, ACC commissioner John Swofford released this statement: "The health and safety of our student-athletes and administrators remains the ACC's top priority. As we continue to work on the best possible path forward for the return of competition, we will do so in a way that appropriately coincides with our universities' academic missions.
"Over the last few months, our conference has prepared numerous scenarios related to the fall athletics season. The league membership and our medical advisory group will make every effort to be as prepared as possible during these unprecedented times, and we anticipate a decision by our Board of Directors in late July."
———
©2020 Miami Herald