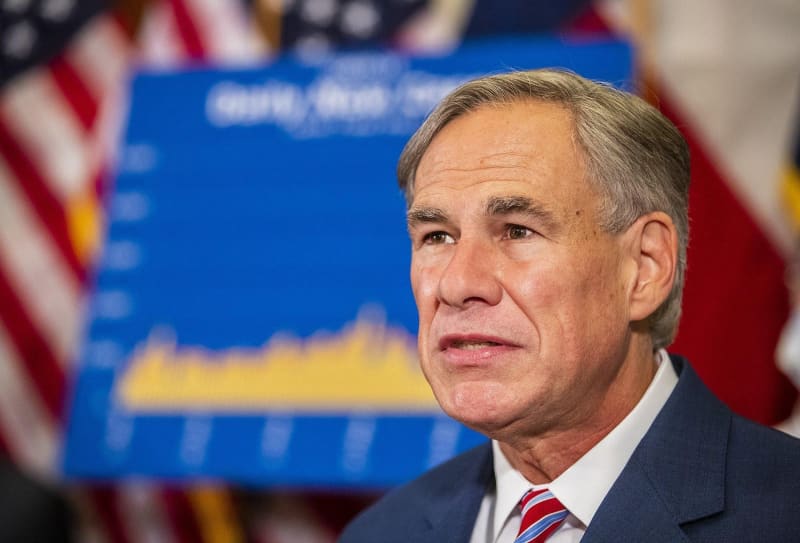 AUSTIN, Texas — More than 10,000 coronavirus patients remain hospitalized in Texas, state health officials reported Monday.
The Texas Department of State Health Services reported 10,405 hospitalizations, just five fewer than the number of patients reported Sunday, marking the end of 14 consecutive days of record hospitalizations.
The health agency also reported 43 new coronavirus-related deaths Monday, bringing the statewide death toll of the virus to 3,325.
The number of new fatalities reported Monday is a decline from the previous week, when the health agency reported four straight days of roughly 100 new deaths. State health officials reported 80 new deaths Sunday.
But state and local leaders are still grappling with how best to manage the rising number of deaths and hospitalizations.
On Friday, the same day Texas reached more than 10,000 hospitalizations for the first time, Abbott warned that "things will get worse." He urged Texans to follow his statewide mask order so that future restrictions aren't needed.
In just the first 12 days of July, 768 people died from the coronavirus, already surpassing 746 deaths reported in June.
The health agency reported 5,655 new cases Monday, a significant decline after the state saw a week of roughly 10,000 new cases each day. Texas often reports fewer cases after the weekend.
The U.S. Department of Defense has activated additional medical task forces to help the state manage the spread of the virus, Abbott announced Monday.
One task force arrived in San Antonio on July 6, while another arrived in the Houston region Monday. Four more task forces will be deployed to additional locations "as identified by ongoing assessments," according to a press release.
The task force teams include medical and support professionals who are deployed to support hospitals in the state.
"Our ongoing partnership with the federal government is crucial to meeting the medical needs of Texans as we combat COVID-19 in our communities," Abbott said in a statement. "Texas is grateful to the U.S. Department of Defense as well as President (Donald) Trump and Vice President (Mike) Pence for providing these additional resources and for working alongside our communities to keep Texans safe and mitigate the spread of this virus."
———
©2020 Austin American-Statesman, Texas