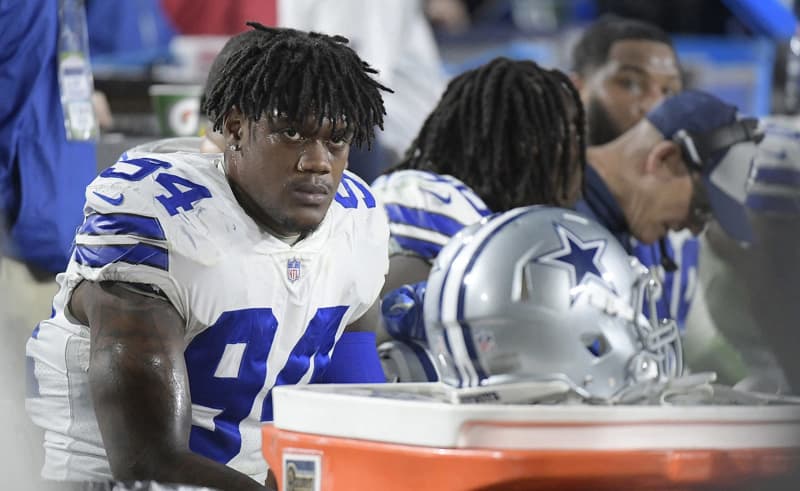 With less than two weeks before the scheduled start of training camp, the NFL has yet rule on the reinstatement petition of indefinitely suspended Dallas Cowboys defensive end Randy Gregory.
Cowboys Vice President Stephen Jones said the team remains hopeful for Gregory's return, though nothing is guaranteed and time is dwindling.
The 2015 second-round pick has been suspended for 46 games of his career and he has not played since 2018.
The new Collective Bargaining Agreement between the NFL and the Players Association ends the policy of suspending players for positive marijuana tests. But it does not provide amnesty for players like Gregory who were serving suspensions at the time the new CBA was adopted.
He still needs approval from Commissioner Roger Goodell, who has yet to rule on the issue.
Gregory, 27, is serving his fourth suspension for violation of the NFL's substances of abuse policy and he has failed or missed at least six tests with the Cowboys. He has played in 28 games in five seasons with the Cowboys. In 2018, he played 14 games and recorded six sacks.
Gregory's hope is partially rooted in the new CBA but also the recent reinstatement of Cowboys defensive end Aldon Smith after being out of the league since 2015 due to an indefinite suspension.
———
©2020 Fort Worth Star-Telegram