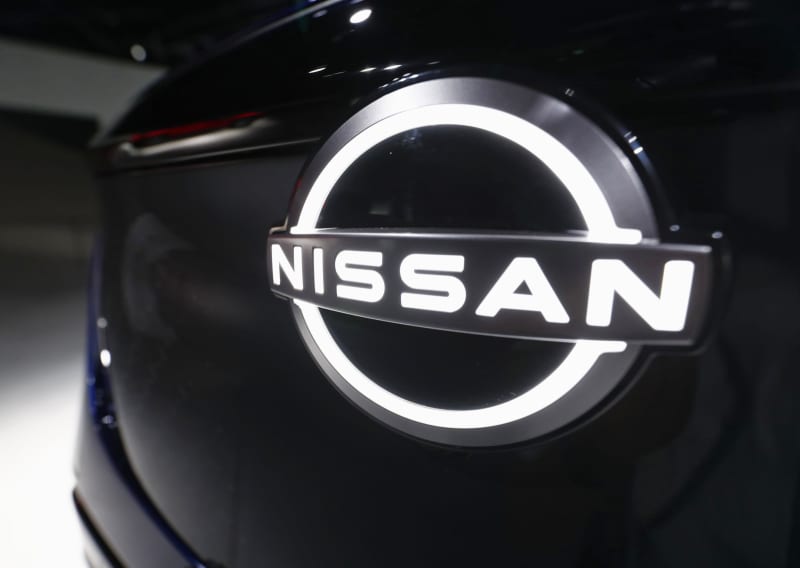 Nissan Motor Co. unveiled Wednesday its new electric sport utility vehicle Ariya with autonomous driving technology, as the struggling automaker aims to recover falling global sales and improve a tarnished image following the arrest of former boss Carlos Ghosn.
The new crossover, expected to go on sale in Japan in mid-2021 and hit other markets including North America, Europe and China by the end of that year, will be Nissan's first model to use its new brand logo, a revamp for the first time in 20 years with a thinner and sleeker design.
The current logo has been used since 2001, when Ghosn took over as Nissan's president.
The SUV, based on a concept model showcased at the Tokyo Motor Show last October, will be priced at around 5 million yen ($47,000) with an estimated battery range of up to 610 kilometers.
The introduction comes as Nissan, maker of the world's first mass-produced electric car Leaf, faces an increasingly difficult market environment as rivals focus on EVs and the new coronavirus pandemic dents consumer sentiment.
The Ariya with twin electric motors is equipped with self-driving assistance technology that enables hands-off driving while cruising on a highway.
The connected EV is also loaded with Amazon's Alexa, a virtual assistant artificial intelligence technology, which allows drivers to operate the lights and air conditioner switches at home from inside the car.
"The Nissan Ariya has everything you should expect for a next-generation EV...for us, this vehicle is the future," said Nissan CEO Makoto Uchida during a livestream event at the new Nissan Pavilion exhibition center in Yokohama.
Uchida said last month that the Ariya and planned releases of other new models will spearhead the carmaker's shift to a growth path after it fell into a loss of 671.22 billion yen in the fiscal year that ended in March, its first full-year red ink in 11 years.
The automaker has been struggling to recover from years of expansion pursued by ousted boss Ghosn that hit profitability. The coronavirus pandemic has dealt a further blow to sagging global vehicle sales.
It is implementing major restructuring measures, including the planned closure of plants in Indonesia and Barcelona, a reduction in its global workforce and streamlining of production capacity.
On June 30, Nissan introduced in Japan the new Kicks compact sport utility vehicle, the first sale of a new model in around two years and nine months excluding minivehicles. The carmaker said in May that it plans to launch 12 new models by the end of next year.