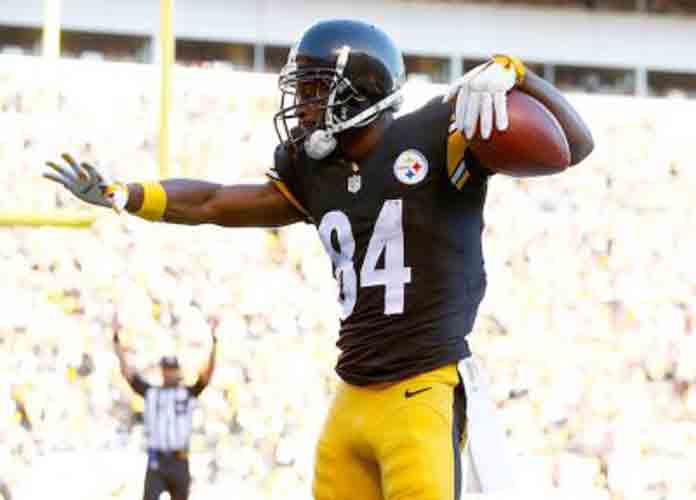 In what has been a frankly bizarre past 12 months for Antonio Brown that has seen him wear out his welcome in Oakland before playing a single game, getting cut from the Patriots after criticizing owner Robert Kraft, and having several reported domestic disputes, the NFL wide receiver announced his retirement on his Twitter account Friday. This just seems to be another episode in the baffling and disturbing downfall that Brown's personal and professional image has experienced and just when it seems like he is finally out of the news he returns again doing something else disturbing.
Despite these details Brown appeared to be self-congratulatory on Twitter writing, "Is it time to walk away I done everything in the game ?!!" Brown wrote. "At this point the risk is greater than the reward thank you everyone who been part of this journey I sincerely thank you for everything! Life goes on 84!"
Whether or not this retirement is sincere seems trivial since Brown now seems like a no-go zone for NFL teams. Although that never seems to be the case in the NFL with the league's sordid history of signing players regardless of their past – see Greg Hardy, Ray Rice, etc. But Brown is likely too far gone and I don't see a team getting away with signing him now or surviving his antics. if they do get through the PR disaster that it would cause. A lot of people turn to issues with athletes, especially football players, with concussion-related health issues or even general mental illness and I don't see Brown returning to the NFL until he gets help for whatever combination of these issues is ailing him.