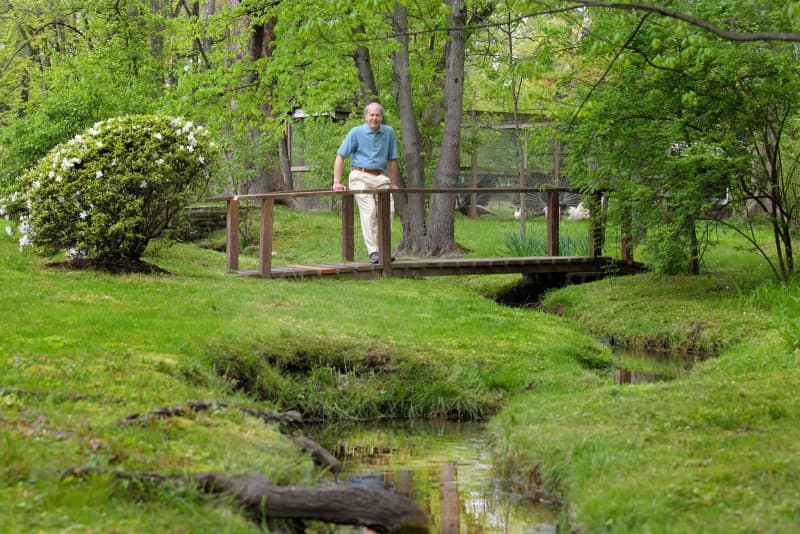 PHILADELPHIA — Some mornings at the Martin Luther King Jr. Recreation Center summer camp in North Philadelphia, parents whose children weren't accepted gather at the fence, watching the campers who were picked play in the sunshine.
Bahiya Jones, who runs the site for the city's Department of Parks and Recreation, brings the disappointed grown-ups water and a comforting word. "Maybe next year," she tells them, explaining how COVID-19 has forced the city to drastically reduce camp enrollment numbers.
"The neighborhood is so upset," said Jones, able to accept just 40 children instead of the usual 120. "Hopefully, they'll forgive."
Throughout Philadelphia and its suburbs, harried local officials and private camp directors have had to make nearly impossible decisions about how many fewer kids to bring in, or whether to just shut their gates, as the pandemic has bent, twisted, or full-on wrecked the season for children stuck at home, hungering for experience.
In many cases, camp owners must balance the survival of their businesses with the health of employees and other people's kids.
Meanwhile, a multitude of uneasy parents have had to weigh coronavirus fears against their kids' need to have a non-virtual summer.
And even if the decisions are made — camp opens, parents dispatch their precious ones — the pressure never ebbs, as the news cycle churns with distressing stories about camp closures in Miami, Missouri, Arkansas, Texas, and elsewhere, due to COVID-19 outbreaks. To operate safely, camps must pay people who do nothing but sanitize every single thing a child or employee touches throughout the day, no matter how many times.
"The thought process throughout has been torture," said Andrew Yankowitz, owner and director of Tall Pines Day Camp in Williamstown, Gloucester County, where 40% of campers are from Center City during normal years. "Every 12 hours when we had to decide to open, we changed our minds: Safety. Insurance. Social distance."
Ultimately, he chose to not open the camp, for which parents normally pay as much as $5,400 a child. "I'm watching my fellow camp directors open," Yankowitz said, "and I know I'm missing out. But at what peril? Until the final whistle sounds, you won't know if you made the right decision."
Many, if not most, overnight camps are closed. Of the 500 certified overnight sites in the Northeast that are recommended by Beth Goldstein, a camp consultant popular with local parents, just 20 are open this summer.
On the other hand, dozens of day camps are open — it's impossible to know how many, Goldstein said — and she's concerned.
"It's illogical to me that day camps are open but overnights are not," said Goldstein, a director at Camp Experts, with offices in Wynnewood, Manhattan, and Boca Raton.
To battle the coronavirus, overnight camps had planned to quarantine everyone and create a bubble that neither kids nor staff could leave. But, Goldstein said, "at day camps, all children and staff go out into the world from 4 p.m. until 8 a.m., when they return. You don't know what goes on during those 16 hours.
"God forbid one kid gets COVID and then their grandma dies. You'll be known as the camp that killed a kid's grandma."
Aware of the fears, Brian Witt, head director of Arrowhead Day Camp in West Chester, said that along with social distancing, he asks his staff to remain vigilant during off-hours. "Please be responsible," he tells them. "You are dealing with someone's most prized possession."
Many overnight camps tried to open, but "some states were not forthcoming about the rules of how to operate until the end of June," said Susie Lupert, executive director of the American Camp Association of New York and New Jersey. "They needed the information by mid-May."
Ultimately, the governors of New Jersey, New York, and Connecticut ordered overnight camps closed.
As for Pennsylvania, although government didn't close overnight camps, "I don't know of one that's open," said Jay Freedman, owner and director of Camp Green Lane, an overnight camp in Montgomery County. "We chose to close. I'm comfortable we made the right decision from every standpoint — except economical."
At Martin Luther King Jr. Recreation Center summer camp, Bahiya Jones runs a limited program for the 6- to 13-year-olds, where the fee is $175 per child for the summer.
No trips, no swimming, no basketball. She's got the kids playing kickball, dancing the limbo, making art, and engaging in water-balloon fights. Classes on self-awareness, bullying, and Rosa Parks enlighten campers.
But you can't fool kids about the lamentable limits of camp in the time of COVID-19.
"We're not able to play tag, and it's no fun," said Sasha Richardson, 8, whose face was nearly covered by her required mask.
"You can't be six feet apart and tag someone. You don't want to get infected."
Normally, Parks and Recreation would take in 9,000 to 10,000 summer campers. This year, the cap was 4,000 to achieve social distancing, a department spokesperson said. In making the difficult choice of deciding which children could attend camp, Jones first tried to keep siblings together, since they'd already been weathering the pandemic under one roof: The more siblings, the more likely a family would be allowed to participate. In one family, for example, there are eight siblings, all of whom were picked.
At Elbow Lane Day Camp in Warrington, Bucks County, owner Bob Lester said his place is operating at 50% capacity, with about 200 campers.
"We created something that seems to be working for us," Lester said. "But we never forget the virus is controlling us."
When children arrive in their parents' cars in the morning, a camp worker opens the door with a sanitized rag. Kids' temperatures are taken. Their hands are squirted with sanitizer.
Playground equipment — bathroom faucets, balls, bats, bows, arrows, everything — is cleaned by people who walk around wiping surfaces, said Lester, who spent $3,600 on two 55-gallon drums of sanitizer. "We might need one or two more," he said.
Children bring their own lunches in paper bags. They wear masks, even in 95-degree heat.
"We weighed the pros and cons," said Alex Yannarella, 35, of Doylestown, the mother of three children, two of whom — ages 4 and 6 — attend Elbow Lane. "It came down to trusting the camp with our children," said Yannarella, a kindergarten teacher in Perkasie. "We're confident. And the kids are having an amazing summer. Their smiles make it worth it for us."
Smiles are nonexistent at Blue Bell Camp in Montgomery County, which didn't open because of safety concerns.
"It's a mess, and the world's upside down," said owner and director Tom Harris, who postponed the day camp's 75th anniversary celebration. "But we still have to mow the grass and feed the animals. Work continues without the kids — the fun part. We're eating our vegetables, but getting no dessert.
"Hopefully, next year will be normal. And we'll have our anniversary."
———
©2020 The Philadelphia Inquirer