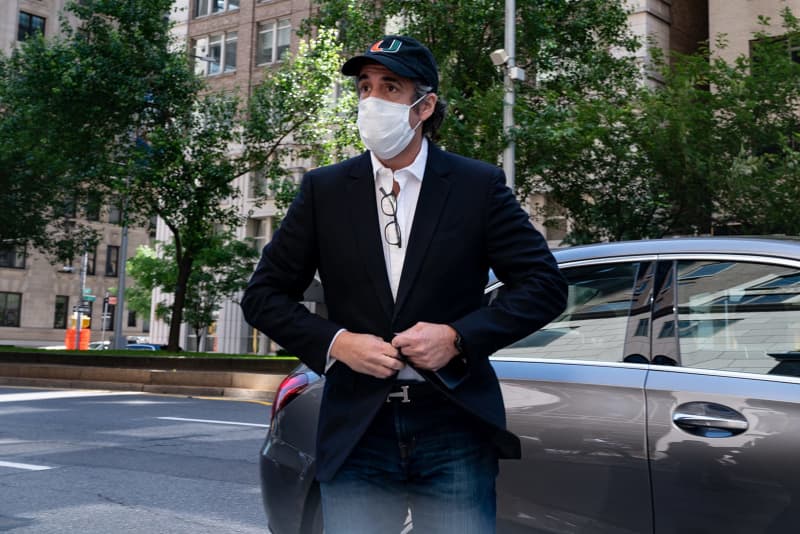 NEW YORK — The fixer is free to speak his mind again.
Michael Cohen can publish his tell-all book about President Donald Trump, use social media and speak to journalists while serving out the rest of his prison sentence in home confinement, according to a new probation agreement released Thursday.
The new agreement does not include any limitations on Cohen's free speech rights and merely compels him to abide by common home confinement conditions, such as checking in with a probation officer at least twice a week, refraining from drinking alcohol and remaining at his apartment at nearly all times.
Cohen's attorney did not immediately return a request for comment.
The updated contract comes days after Cohen was released from an upstate New York prison, to which he had been returned after refusing to sign a home confinement agreement that required him to refrain from speaking to the press, using social media or publishing his tell-all about Trump.
A federal judge in New York ruled that the Justice Department's decision to throw Cohen back behind bars was an unconstitutional act of "retaliation" over his plans to publish a damning book detailing his work as Trump's personal fixer and attorney.
According to court filings, Cohen's book features accounts of Trump using "racist and anti-Semitic" language while talking about prominent Jewish and Black people, including former President Barack Obama.
Cohen has previously said he hopes to publish the book in late September.
Cohen, 53, was originally released from the lockup in Otisville, N.Y., in May as part of a Justice Department effort to thin out prison populations to curb the spread of coronavirus. He was then thrown back into prison July 9 before getting out again on July 24.
He's serving a three-year prison sentence over his conviction on a laundry list of financial crimes, including orchestrating illegal hush-money payments to a couple of Trump's alleged paramours ahead of the 2016 election. Trump was implicated in the payoffs, as Cohen's indictment says they were issued at the president's direction and on his behalf.
———
©2020 New York Daily News