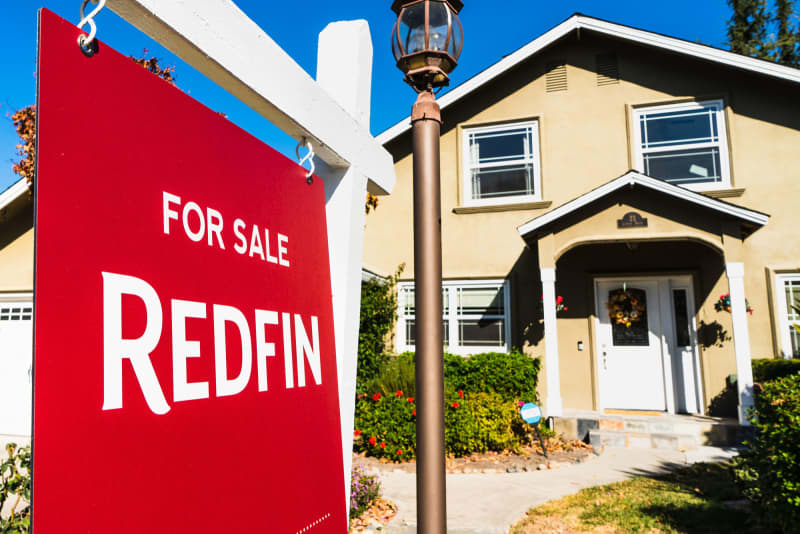 PHILADELPHIA — Forty-five percent of people bought a home in the past year without seeing it in-person — a number that is likely to grow during the coronavirus pandemic, according to a study of about 1,400 people that the real estate platform Redfin released Thursday.
The figure is the highest since 2015, according to the survey, which polled respondents from 29 major markets in the U.S. and Canada. Redfin credited record-low mortgage rates and work-from-home policies that have allowed employees to move elsewhere.
As of Thursday, the mortgage loan company Freddie Mac said the average rate for a 30-year home loan had fallen to 2.99%.
Buying sight unseen is still relatively rare, Redfin said, but for some buyers intent on purchasing a home during the pandemic, the risk of touring a house in-person has outweighed the risk of buying a house that they saw only through pictures and videos.
In other cases, concentrated in March, when the coronavirus pandemic hit the U.S. and began to cripple every industry, some buyers had been able to see their new house in-person but rushed through the buying process, if they were already mid-transaction.
Low mortgage rates help home buyers as prices rise — if they can qualify. Now, in some markets, according to the survey, there has been competition among sight-unseen buyers for a house — so much so, in certain instances, that buyers are willing to forgo home inspections just to land the sale.
In June, Redfin said, 20% of successful offers waived an inspection in comparison to 13% at the same time last year.
Some principles of buying a home remain: Location is key.
"I always, always, always show them around the neighborhood," said Redfin agent Lindsay Katz, who sells in Sherman Oaks, Calif., in the San Fernando Valley. "If there are issues with the inside of a house, they can get those fixed, but they can't fix a neighborhood. I also like to turn off any lights so they can see the natural light, and let them listen so they can hear any street noise."
Philly metro has one of the strongest housing market rebounds from April lows. To keep up with consumer curiosity about homes, real estate platforms from Redfin to Trulia to Zillow, have offered extra high-resolution pictures and videos, as well as a growing number of virtual walk-through tours.
Some potential home buyers sold on those virtual tours alone have doggedly pursued properties.
A Redfin agent in a Seattle suburb said she frantically dispatched a friend of her clients at 1 a.m. to alert them that they were about to be outbid.
The clients, who then lived in Virginia, rushed to win the bidding war — and got the house that they had only seen over FaceTime.
———
©2020 The Philadelphia Inquirer